For love of a Pink Elephant
For love of a Pink Elephant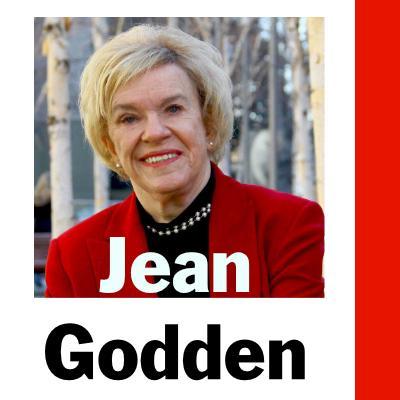 Mon, 11/16/2020
By Jean Godden
When I first started writing a newspaper column, I had a co-author. You may be acquainted with that secret helper: Elephant Car Wash's iconic pink elephant.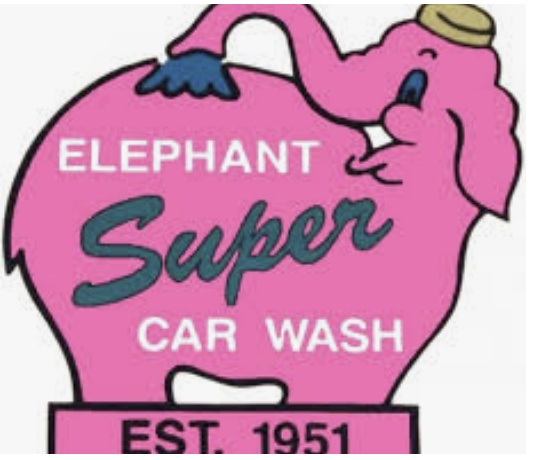 At the time my city column debuted in the 1980s, I was warming a desk in the Seattle Post-Intelligencer newsroom at Sixth and Wall. Seated beside the long, drafty window, I had a view looking across Sixth Avenue toward Denny Way. 
When I looked out, I found myself gazing straight out at the carwash on Battery Street. The automated carwash building stood ln the shadow of a giant rotating sign, a perpetually laughing elephant. The sign was a kitsch masterpiece, painted bubblegum pink, framed in glowing neon and alive with neon tubes and 380 blinking lights. 
That sign quickly became my constant companion and sometime salvation. Whenever I had trouble figuring out how to write a lede -- how to start a column -- I would glance out the window. The pink elephant sign was there, turning slowly, always smiling. I'd watch. The sign would turn once, then again and finally after four revolutions I would magically find a beginning. What a godsend that sign was before the P-I moved to the waterfront.
In the '80s when I was watching the elephant revolve, the neon sign was already a Seattle fixture. The smiling elephant had been hoisted into place back in 1956, predating the World's Fair, the Space Needle and a one-time visit from Elvis Presley. The sign had been added to the carwash after the original owners commissioned Campbell Neon, then the city's largest sign company, to design a company logo.
At that time Campbell Neon's lead designer was Beatrice Haverfield, dubbed the "Queen of Neon." Earlier "Bea" had created a sign for Ivar Hagland's fish-and-chip's place at Pier 54.  Ivar's sign still hangs on the waterfront, although the flagship restaurant is closed, partly a pandemic casualty. Haverfield designed many iconic signs, some long gone. Still remaining is the signature sign at Dick's drive-in locations. The sign's cursive signature was Haverfield's own lovely handwriting. 
Lately it's Haverfield's pink elephant sign that has been of most concern. The Battery-street facility, one of 15 Elephant Car Washes in Puget Sound, closed earlier this year. The area around that location has been swallowed by Big Tech. Property taxes are rising steeply, and, due to growing crime and drug use, it had been difficult to retain staff and customers.
The closure has raised concern about what will happen to the beloved, much photographed pink elephant sign. We've learned that the iconic sign -- my one-time collaborator -- will be going to the Museum of History and Industry, which has already preserved neon signs like Rainier Beer's giant "R," the Dog House's "Time to Eat" and the Washington Natural Gas blue flame. 
That leaves the smaller, less spectacular elephant sign still on the carwash site. Owner Bob Haney recently gifted the smaller elephant to Amazon -- ironically the firm that helped transform the area into such valuable real estate. They say that pachyderm may end up in the lobby of one of Amazon's buildings. While that may not be ideal, it's better than going to the home of a private collector never to been seen again.
The elephants' exodus is still causing angst. Some say that, little by little, Seattle is losing its soul. However, it's good to know that two emblematic signs, the jolly pink elephants, are being refurbished and preserved. We can take some comfort in words from historian Feliks Banel who said, "Seattle changes so rapidly that every 25 years it sheds its exoskeleton and a new city emerges." Guess we're waiting for Seattle, version 7.0, to emerge.