Keeping Track
Keeping Track
Where area sports stars meet their future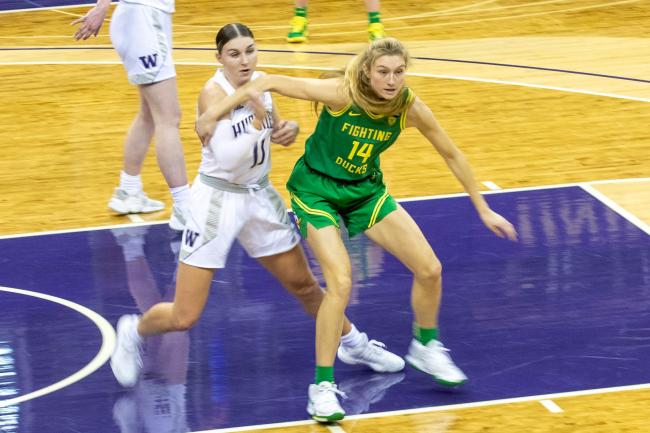 MEL
Mon, 01/04/2021
By Tim Clinton
SPORTS EDITOR
Giomi first off bench in win
West Seattle graduate Lydia Giomi swished in six points and hauled down three rebounds for the University of Oregon women's basketball team Friday in a 92-69 victory over USC in Eugene.
Giomi moved up to become the first player off the bench for the eighth ranked Ducks.
She was held to one point and one rebound in a 73-71 loss to UCLA on Sunday, however.
Giomi is a 6-foot, 6-inch senior forward who redshirted as a freshman because of injury.
Arizona State game postponed
Saturday's scheduled home game for West Seattle graduate Nate Pryor and the University of Washington men's basketball team was postponed because of COVID problems on the opposing Arizona State team.
Pryor is a 6-4 junior point guard who has been either starting or the first player off the bench in recent games.
The Huskies visit Stanford and California in the San Francisco Bay Area this week.
Kelemete, Texans conclude season
Evergreen graduate Senio Kelemete and the Houston Texans wrapped up their National Football League season Sunday by coming up short against the Tennessee Titans, 41-38, at home.
Please contact us at timc@robinsonnews.com if you have information for Keeping Track.