Sportswatch
Sportswatch
Sporting events worth keeping an eye on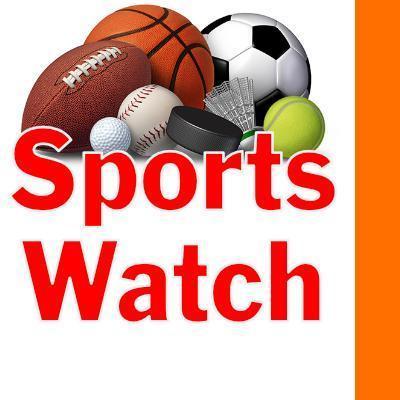 Mon, 01/11/2021
By Tim Clinton
SPORTS EDITOR
Pros
Seahawks
This time Seattle lost a defensive battle and it cost the Seahawks the end of their playoff stay.
Seattle came up on the short end of a 30-20 score to the Los Angeles Rams at Lumen Field in an opening round game Saturday.
Quarterback Russell Wilson completed only 11 of 27 passes for 174 yards while carrying the ball four times for 50 yards.
DK Metcalf caught five passes for 96 yards including a 51-yard touchdown connection from Wilson.
Chris Carson carried the ball 16 times for 77 yards.
Bobby Wagner had 11 tackles, five assists and one sack to lead the defense.
Seattle finished with a 12-5 record on the year.
Colleges
Husky men
The University of Washington visits USC for 6:30 p.m. basketball action Thursday before dropping in on UCLA at 2 p.m. Saturday.
Erik Stevenson scored 27 points this past Saturday for the Huskies in an 84-78 loss to California in Berkeley.
Jamal Bey added 18 and Quade Green 16.
Nate Roberts led with six rebounds and Green with four assists ahead of Nate Pryor's three.
Marcus Tsohonis hit a career-high 24 points in a 91-75 loss to Stanford on Thursday.  Green and Bey scored 15 apiece.
Husky women
This past Sunday's home game against Arizona State and Friday's home game against Arizona were postponed by COVID issues as were this coming weekend's scheduled visits to UCLA and USC.
Cougar men
Washington State University plays a 2 p.m. Thursday game at UCLA before visiting USC at 6:30 p.m. Saturday.
The Cougars went down to a 75-60 defeat at the hands of Stanford this past Saturday to fall to 9-2 overall.
Andrej Jakimovsky paced WSU with 19 points and Isaac Bonton had 18 points and seven assists.
WSU was a 71-60 winner over California last Thursday.
Bonton led with 22 points and Efe Abogidi added 12 as Noah Williams scored 11.
Cougar women
Washington State visits USC at 4:30 p.m. Friday and UCLA at 11 a.m. Sunday.
A buzzer-beating shot by Charlisse Leger-Walker lifted the Cougars to a 71-69 victory over Arizona in overtime Sunday.
WSU improved to 7-1 overall with the win.
Leger-Walker, who hails from New Zealand, scored 17 points and had five assists.
Sister Krystal Leger-Walker added 14 points and led with nine assists.  Bella Murekatete also finished with 14 points.
Redhawk men
Seattle University entertains Utah Valley at 6 p.m. Friday and Saturday.
Seattle was a 98-61 victor over Saint Martin's this past Saturday.
Riley Grigsby topped the team with 24 points as Darrion Trammell sank 17, Aaron Nettles 16 and Emeka Udenyi 11.
Redhawk women
The Lady Redhawks are at Utah Valley for action at 4:30 p.m. Friday and Saturday.
Seattle scored an 80-69 win over Saint Martin's on Friday.
McKenzi Williams led with 19 points as Bree Calhoun scored 17.  Courtney Murphy and Georgia Kehoe added 15 each.
Bulldog men
No. 1-ranked Gonzaga plays a home game against Pepperdine on Thursday at 2 p.m. before visiting Saint Mary's at 5 p.m. Saturday.
Joel Ayayi from France scored Gonzaga's first ever triple double Saturday in a 116-88 win over Portland.
Ayayi racked up 12 points, 14 assists and 13 rebounds against the Pilots.
Drew Timme led the Zags with 26 points and Anton Watson tallied 23.  Corey Kispert contributed 14 for a team that improved to 12-0 overall.
Gonzaga beat Brigham Young, 86-69, Thursday.
Kispert led with 23 points and Timme and Andrew Nembhard totaled 12 each.  Ayayi added eight points and six assists and Watson had eight points and eight rebounds.
Bulldog women
Gonzaga goes to Santa Clara for a Thursday game and to San Francisco for noon Saturday action.
The Zags improved to 10-2 with a 75-43 pummeling of Portland this past Saturday.
It was their ninth win in a row.
Jenn Wirth led with 21 points and twin sister LeeAnne tossed in 12.
Falcon men
Seattle Pacific University entertains Whitworth of Spokane at 6 p.m. this Wednesday and Thursday at Royal Brougham Pavilion to open its season.
Falcon women
Seattle Pacific hosts Saint Martin's for a 5 p.m. game Friday before turning around to visit the Lacey school at 3 p.m. Saturday.