Don't let them steal our history
Don't let them steal our history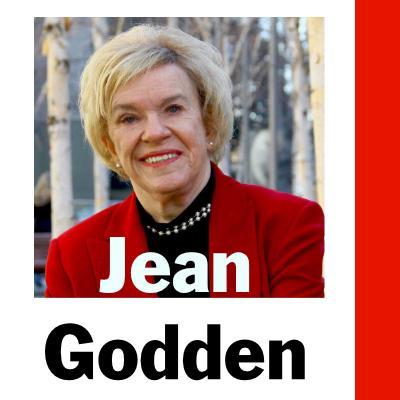 Mon, 01/25/2021
By Jean Godden
In 1991 when Ron Chew, an International District institution, wanted to learn about his family's hidden history, he was able to retrieve his grandfather's nearly century-old immigration papers from the National Archives and Records Administration (NARA) in Seattle.
Those papers were filed along with many tantalizing details, referencing people and places in his granddad, Chew Quay Fong's life. From those records, Ron Chew learned that Quay Fong, only son of Chew Jung Man and his wife Chin, was born in 1877 in the village of Fow Seck in   China's Hoisan District.
His granddad arrived in Seattle on April 15, 1911, petitioning to enter as "a returning citizen," born on Occidental Avenue in Pioneer Square. This falsehood, memorized from coaching papers, was a necessary fiction for entry due to the 1882 Chinese Exclusion Act, passed in response to anti-Chinese fervor of the time.
Chew was able to retrieve other details from the National Archives, records linked to his father, his uncles and his mother's arrivals in this country. Assisted by helpful staff at the archive building on Sand Point Way, he even found a clear black and white photo of the grandfather who had died before he was born.                                                                
Discovering his family's history meant the world to Chew. Those files came from a priceless treasure trove of 150 years of Northwest history. The archives are important to immigrant families as well as to historians, researchers, genealogists and to Native American tribes. They use them to uncover forgotten bits of history and set straight the record of events.
But amidst the thrill of discovering the past, there has come some grim news: Access to our history is imminently threatened. An obscure federal agency in the federal government's Office of Management and Budget (OMB) is determined to steal away those years of Northwest History.
Last January, with no advanced notice and without required hearings in the region, OMB announced the facility would be closed and the historic records from four states -- Washington, Oregon, Idaho and Alaska -- shipped a thousand miles away. The agency was making plans to send the archives either to Kansas City, Missouri, or Riverside, California.
What we're talking about here is our history, yours and mine. These are the original documents, 58,000 cubic feet of records. The vast collection, stored in nearly one million boxes, includes military, land, court, tax, census and naturalization records. The Seattle archives preserve treaty documents relating to the 272 recognized tribes in the region. There are case files -- 50,000 of them -- from the Chinese Exclusion Act, documenting Chinese who entered through Northwest ports from 1882-1943. Three years ago, former Washington Gov. Gary Locke, like many others, visited NARA to learn more about his ancestors.
Stored in NARA archives are the raw material of research. They tell stories about projects such as the building of the Ballard Locks, the Klondike Gold Rush and the 1952 Seattle World's Fair. They detail court records that reveal the fate of Prohibition bootleggers convicted during Prohibition. They likely could tell you about your own family's ancestry.
The Trump administration decision, about to take almost immediate effect, seems to have been decided primarily for budgetary reasons. OMB is counting on the resale value of the archives' 10-acre site and on saving annual maintenance and operating costs. There's no question the 73-year-old building requires some overhaul, but that in no way excuses the hijacking of invaluable records.
Fortunately, there has been enough outcry over the decision to alert State Attorney General Bob Ferguson. Ferguson last week hosted an online forum to gather local comment and, along with other plaintiffs, he has filed a lawsuit in federal court in an effort to stop the sale of the property.
For anyone in the four-state Northwest region, this is an urgent issue. The idea that some obscure federal agency, without taking required steps to hold hearings and gather local input, could decide to strip us of our history is repugnant. Even worse was the decision to fast track the closure.
Whether the court will stay action on the suit is presently unknown. It's an appalling and scary proposition. Still there are cautious hopes that Ferguson's lawsuit, like many of his recent challenges to Trump's outrages, will secede. Keeping the history of the Northwest states intact and readily accessible is something all of us could celebrate.