Keeping Track
Keeping Track
Where area sports stars meet their future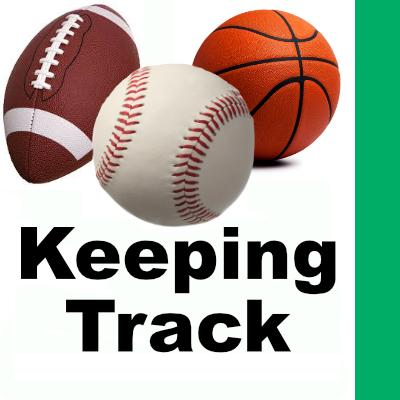 Tue, 02/02/2021
By Tim Clinton
SPORTS EDITOR
Pryor comes  through with two assists
West Seattle graduate Nate Pryor earned two assists in 18 minutes of play for the University of Washington men's basketball team in a 77-62 Sunday loss to Washington State.
Chief Sealth grad now a free agent
Chief Sealth graduate Keone Kela is now a free agent coming from the Pittsburgh Pirates and Texas Rangers.
Kela is a hard-throwing right-handed relief pitcher who has closed some games but mostly been used as a setup man.
He is 27 years old.
Jeff Brigham back with Marlins
Thomas Jefferson graduate Jeff Brigham is gearing up for another season as a right-handed pitcher for the Miami Marlins.
McCullough hopes to play this year
West Seattle product Morgan McCullough hopes to play shortstop in the Los Angeles Angels' minor league organization again after Covid cancelled last year's season.
Brett a minor league free agent
Highline graduate Ryan Brett is looking for work as a free agent second baseman after playing the past two years in the independent leagues.
Brett has a .667 career Major League Baseball average in three at-bats for the Tampa Bay Rays before injuries sidelined his career.
Brett is 29 years old.
Brandon Mann returns to Rakuten
Mount Rainier graduate Brandon Mann is listed online as a 36 year old left-handed pitcher for the Rakuten Monkeys of the Chinese Professional Baseball League.
He was with the same team last year.
Mann had a brief stint with the Texas Rangers and a long career in Japan.
Dunbar at UC Santa Barbara
Ballard graduate Jay Dunbar is a freshman pitcher for the University of California at Santa Barbara.
The right-hander received an extra year of eligibility after Covid ruined last year's season.
Grace Sarver playing for Cougars
West Seattle graduate Grace Sarver is now a sophomore guard for the Washington State University women's basketball team.
Sarver, who stands at 5-8, hauled down one rebound in nine minutes of play in a 71-49 loss to Stanford last Wednesday.
She also played nine minutes in a 77-49 loss to the same team two days later.
Giomi, Oregon women sit idle
West Seattle graduate Lydia Giomi and the Oregon women's basketball team did not play this past weekend because of Covid protocols.
JFK's Williams selects Louisville
Kennedy Catholic linebacker Jaraye Williams has committed to play football for Louisville in Kentucky.
He stands at 6-3, 197 pounds.
Williams joins teammates Sam Huard (Washington), Jabez Tinae (Washington) and Junior Alexander (Arizona State) as major college recruits.
Ewaliko picks San Diego State
San Diego State will get the benefit of having Ballard High School's Nowlin Ewaliko on its football team as a 6-4, 230 defensive lineman.
Please contact us at timc@robinsonnews.com if you have information for Keeping Track.