Keeping Track
Keeping Track
Where area sports stars meet their future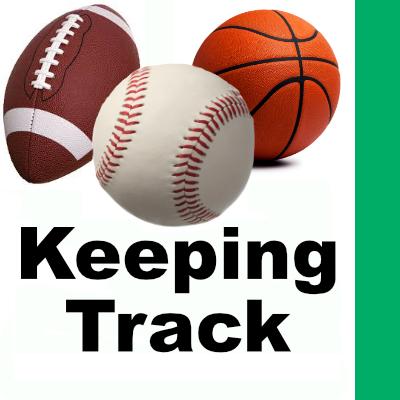 Tue, 02/09/2021
By Tim Clinton
SPORTS EDITOR
Soto playing soccer for UW
Mount Rainier High School graduate Christian Soto is now a sophomore midfielder for the University of Washington men's soccer team.
He scored one goal as the Huskies dealt Northwest University a 6-0 defeat in Thursday's season opener.
Young with Cougar women
Rose Young from Mount Rainier finds herself playing defender in her sophomore season with the Washington State University women's soccer program.
Her team opened with a 2-1 win at Seattle University on Sunday.
Still a freshman for Huskies
Thomas Jefferson graduate Hailey Still is a freshman forward with the University of Washington women's soccer squad.
Three on Seattle Pacific roster
Three area graduates are playing for the Seattle Pacific University women's soccer team.
West Seattle graduate Kate Veenhuizen is a senior midfielder for the Falcons and her sister Ally Veenhuizen a sophomore defender.
Ballard graduate Riley Travis is entering her junior season as a goalkeeper.
Two play for Falcon men's team
The Seattle Pacific men's soccer team has the services of Ballard graduate Tyler Collings and Mount Rainier graduate Colby Nelson.
Collings is a red shirt freshman defender and Nelson a true freshman defender.
Seattle U men have local flavor
Seattle University has local talent on its men's soccer team, starting with Highline graduate Pete Fewing as its head coach.
The Redhawks also have two area graduates as players in West Seattle's Akili Kasim and Tyee's Habib Barry.
Kasim is a red shirt junior goalkeeper and Barry a junior defender.
Two Lancer grads on women's team
Two Kennedy Catholic graduates are players for the Seattle University women's soccer squad in junior midfielder Bailey Hall and junior defender Claire Varden.
Sarver sinks nine in Cougar win
West Seattle graduate Grace Sarver sank nine points for the Washington State women's basketball team in its 67-63 win over UCLA on Friday.
Pryor earns a pair of assists
West Seattle's Nate Pryor earned two assists for the University of Washington men's basketball team in an 86-74 loss at Oregon on Saturday.
Giomi racks up six rebounds
West Seattle graduate Lydia Giomi hauled down six rebounds for the University of Oregon women's basketball team in a 63-57 victory over UC Davis on Saturday.
Giomi had three rebounds and six points in a 79-59 loss to Arizona on Monday.
Please contact us at timc@robinsonnews.com if you have information for Keeping Track.