Keeping Track
Keeping Track
Where area sports stars meet their future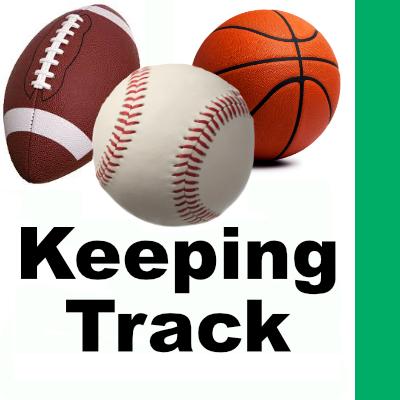 Sun, 02/21/2021
By Tim Clinton
SPORTS EDITOR
McPherson hits the beach again
Kennedy Catholic graduate and West Seattle resident Shayne McPherson could not play regular volleyball again for the University of Washington because she used up her eligibility last year.
But the talented libero can return for another season of beach volleyball.
She started her senior season last spring before the Covid pandemic cut it short.  The NCAA granted an extra year of eligibility to all spring athletes nationwide.
Ballard's Leonard returns for Cougs
Ballard graduate Owen Leonard is back as a fifth year senior for the Washington State University baseball program.
Leonard works as a right-handed pitcher for the Cougars.
Washington State plays seven games on this side of the state this year -- five against Seattle University and two against the University of Washington.
The Cougars visit Seattle for a 4 p.m. game Friday, March 5 at Bannerwood Park in Bellevue to start a three-game series.
Eagle grads on WSU baseball team
Two Federal Way High School graduates are also playing baseball on the Washington State squad.
Gabe Togia is a red shirt junior catcher and Tyler Hoeft a freshman right-handed pitcher.
.
Jones playing for the Huskies
Federal Way graduate Christian Jones took his baseball talents to the University of Washington.
The red shirt junior plays outfield and first base.
Cuenca, German with Redhawks
Ballard graduate Max Cuenca and Chief Sealth graduate Nestor German are both members of the Seattle University baseball team.
Both are right-handed pitchers, with Cuenca launching out into his junior season and German into his freshman year.
Kela signs on with San Diego
Chief Sealth graduate Keone Kela has signed on to pitch in the bullpen of the San Diego Padres.
Kela is a right-handed power pitcher who has been used as both a closer and setup man.
He agreed to a one year Major League contract as a free agent.
He comes over from the Pittsburgh Pirates after starting his career with Texas.
UW's Pryor gets on scoreboard
West Seattle graduate Nate Pryor scored four points with two rebounds and two assists for the University of Washington men's basketball team in a 79-61 loss to Stanford on Thursday.
Please contact us at timc@robinsonnews.com if you have information for Keeping Track.