Mayor Delivers Good News and Bad
Mayor Delivers Good News and Bad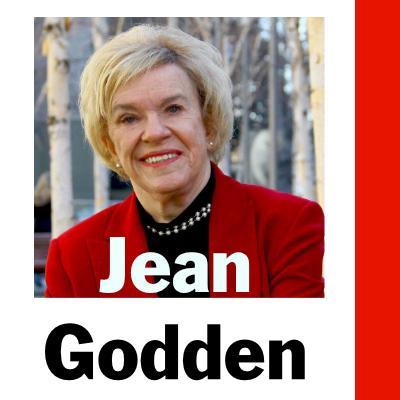 Mon, 03/01/2021
By Jean Godden
On the day after Valentine's Day, Seattle Mayor Jenny Durkan delivered the annual State of the City report to our plague-wracked city. It was a sweet and optimistic "valentine" for city dwellers but decidedly short on specifics. It was as though we were being treated to hors d'ouevres and dessert but no main course.
Delivering her speech at the Filipino Community Center, where there are plans to set up a vaccination clinic for seniors, the mayor projected an upbeat mood. The speech was super short (six minutes max), shortest of any of the four she has delivered during her three years and one month in office.
Durkan talked frankly about the bad-news epidemic and Seattle's response, noting the dreadful news that communities of black, indigenous, Latinx and people of color have been hardest hit. She spoke of racial inequities in policing, health and homelessness. She said the city is looking at alternatives to policing and at bringing more of our unsheltered neighbors inside.
On a more positive note, Durkan said that we're "getting the pandemic behind us." She talked about shared goals, most importantly bringing workers back to the city, rebuilding downtown and increasing the numbers of those receiving vaccinations. By Spring, she projected, there will be greatly increased vaccine supplies available.
The mayor vowed, "I want to be the first city to vaccinate 70 percent of our adults." To achieve that goal, she said she plans to set up mass vaccination sites in neighborhoods such as Rainier Beach, West Seattle and North Seattle. She also announced she was setting up a fund that she hopes will raise $15 million to assist in distribution of vaccines to minority communities. Durkan rightfully concluded, "We can't let our guard down now.'
In case listeners might have forgotten, Durkan went on to highlight some of the major accomplishments made during her four years in office. Included on the list were the city's increased number of 24/7 shelter spaces, many new affordable homes and the Seattle Promise program that makes college available to all high school graduates.
The mayor went out of her way to cheerlead for Climate Pledge Arena, the new sports facility at Seattle Center. She welcomed the rebuilt digs as the venue where Seattle Storm will play and where for the first time they'll "release the Kraken."
That was the good news round-up. However, skeptical listeners can be excused for questioning some of what Durkan had to say in her encapsulated remarks. There are critics who have targeted her speech for its "glittering generalities," cliched statements that lacked specifics. Take for example when she said, "It's a tough road ahead, but hope is on the horizon." Sounded like something my grandmother once said.
There can be little doubt that the mayor left listeners wondering: How will all these worthy aspirations -- addressing public safety and equitable policing -- be accomplished? 
And what about her pledge to bring employees back and rebuilding downtown? Those are necessary and laudable aims. Everyone can agree. But it seems as if the mayor could have given some notion of what specific steps we're going to take. Economic incentives? Public subsidies? Public-private partnerships? Tax reduction incentives? How can the city encourage the return of economic activity to the many empty and boarded-up store fronts?
Durkan's leaving so much unsaid ought to have given City Council President Lorena Gonzalez, among those running for mayor, an opportunity to fault the Durkan's speech. Instead Gonzalez in her rebuttal took a diplomatic approach. She used her time to thank the mayor and city employees for working hard to keep the city running smoothly "every day during the pandemic."
We can hope that Mayor Durkan, in her final 11 months, undistracted by running for a second term, will soon provide us with details and flesh out her lofty promises. She has made no secret of her optimism, however. As she vowed, "We're going to recover and rebuilt more equitably." She may even have hatched a brand new city slogan when she said, "Never bet against Seattle."