Sportswatch
Sportswatch
Sporting events worth keeping an eye on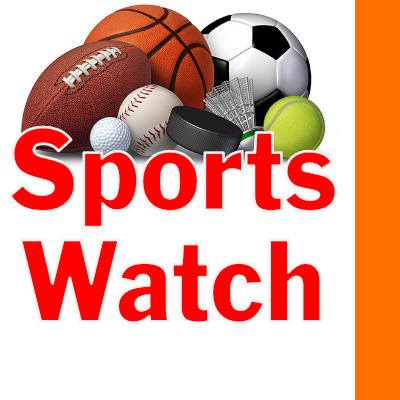 Mon, 03/08/2021
By Tim Clinton
SPORTS EDITOR
High schools
Football
Friday is the annual Huling Bowl for the West Seattle championship, only without fans in the stands.
Chief Sealth hosts West Seattle in a 7 p.m. clash at the Southwest Athletic Complex.
Foster hosts Highline at the same time and Federal Way is taking on Mount Rainier at Highline Memorial as Kennedy Catholic journeys to Tahoma.
Ballard hosts O'Dea at 5 p.m. at Seattle Memorial.
Volleyball
Chief Sealth hosts Rainier Beach and West Seattle entertains Eastside Catholic at 7 p.m. Wednesday.  Ballard is at Lakeside.
Highline gets a 7:30 p.m. visit from Foster as Tyee plays host to Renton and Evergreen travels to Lindbergh.
Scheduled for 7:30 p.m. Monday are Evergreen at Highline and Foster at Tyee.
Seattle Christian hosts Life Christian at 4:30 p.m. Thursday and visits Annie Wright at 5 p.m. Friday.
Girls soccer
Tyee is home against Renton at 3:30 p.m. Wednesday and Evergreen travels to Lindbergh at 7 p.m.
West Seattle visits Eastside Catholic at 4 p.m. Thursday with Chief Sealth going to Rainier Beach at 4:30 p.m. and Ballard hosting Lakeside at 7:30 p.m.
Evergreen entertains Highline at 7:30 p.m. Monday.
Kennedy Catholic opens at home at Starfire against Kentridge at 6 p.m. Tuesday with Mount Rainier hosting Federal Way at 7:30 p.m.
Cross country
Ballard hosts Nathan Hale at 3:40 p.m.  Wednesday as Chief Sealth entertains Franklin.
West Seattle is home against O'Dea at the same time Thursday and Ballard travels to Roosevelt on Tuesday.
Foster hosts Highline at 3:30 p.m. Thursday at North SeaTac Park.
Golf
West Seattle gets a 3:30 p.m. Friday visit from Garfield with Chief Sealth visiting O'Dea and Holy Names.
Evergreen hosts Kingco Class 2A action at 3:30 p.m. Thursday and the next match is at the same time Tuesday at Renton.
Girls swimming
Evergreen is the site of a 3 p.m. gathering also involving Highline and Tyee athletes Thursday.
Kennedy Catholic hosts Kentwood at 3 p.m. Tuesday at the Tukwila pool and Mount Rainier visits Kentlake at 3:30 p.m.
Slowpitch
Chief Sealth is the only area team in the sport of slowpitch softball and it goes to Nathan Hale for a 4 p.m. Thursday twin bill.
Pros
Stars
Tacoma's indoor soccer squad hosts Florida at 6 p.m. Thursday before visiting the Ontario, Calif. team at the same time Friday.
The Stars were 6-5 winners in Kansas City against the Comets on Saturday.
Mariners
Seattle hosts Texas for a 12:10 p.m. spring training game in Peoria, Ariz. on Wednesday before visiting the Los Angeles Dodgers at 5:05 p.m. Thursday and entertaining the Cincinnati Reds at 5:40 p.m. Friday.
The Mariners drop in on the Colorado Rockies at 12:10 p.m. Saturday and host the Milwaukee Brewers at 1:10 p.m. Sunday before hosting the Arizona Diamondbacks at 1:10 p.m. Monday.
They visit the Kansas City Royals at 6:05 p.m. Tuesday.
Colleges
Husky women
Washington opened Pac-12 tournament action by knocking off Colorado, 68-54, Wednesday.
Colorado entered as the No. 6 seed while the Huskies came in as the No. 11 seed.
Haley Van Dyke led with 18 points and six rebounds as Tameiya Sadler scored 18 and led the UW with eight assists.
Alexis Griggsby and Quay Miller added 11 apiece.
The Huskies bowed out of the tournament with a 58-46 loss to UCLA on Thursday.
Miller scored 19 with seven rebounds and Sadler tallied 12 points. 
Cougar women
Washington State University opened the Pac-12 tournament with a 57-48 victory over Utah on Wednesday before falling to Arizona the next night, 60-44, in a quarterfinal.
Charlisse Leger-Walker led against Utah with 15 points and Bella Murekatete hit 13 points and hauled down 12 rebounds.
Krystal Leger-Walker added 12 points.
Charlisse Leger-Walker scored 12 and Krystal Leger-Walker 10 against Arizona.
Murekatete had 10 rebounds in that game.
Husky men
Washington opens Pac-12 tournament play Wednesday, taking on Utah in a 4 p.m. game.
The Huskies' roster includes West Seattle graduate Nate Pryor.
Cougar men
Washington State battles Arizona State at 1 p.m. Wednesday in the Pac-12 tournament.
Redhawk men
Seattle University edged out California Baptist this past Friday by an 80-79 score, led by the 28 points of Darrion Trammell and 18 points of Nate Robinson.
Trammell tallied 26 points and Riley Grigsby backed him up with 25 the next night but Seattle lost to California Baptist this time, 79-76.
As a result California Baptist enters the Western Athletic Conference tournament as the No. 4 seed and Seattle as the No. 5.
The two teams open against each other in a 4:30 p.m. Thursday loser-out game.
Redhawk women
Seattle came close to ending California Baptist's winning streak at 23 games Friday with a second half rally leaving it short, 66-64.
California Baptist had led by eight at halftime.
Bree Calhoun scored 16 points and hauled down eight rebounds for the Redhawks.
A Saturday rematch was not even close as California Baptist won, 62-46, to make it 25 victories in a row.
McKenzi Williams led with 17 points and had five rebounds as Georgia Kehoe had nine points and nine rebounds.
Calhoun contributed eight points, six rebounds, four assists and three steals.
Seattle enters the WAC tournament at 1 p.m. Wednesday in Las Vegas against New Mexico State.
Falcon men
Seattle Pacific's season ended on a positive note Saturday, finishing with a 10-3 record with a 95-61 victory over Saint Martin's.
Harry Cavell and Divant'e Moffitt led with 23 points apiece.
Falcon women
Seattle Pacific took a 58-50 loss to Western Washington on Friday with Rachel Berg hitting 18 points.
The Falcons fell to the Vikings again only by a 59-57 score in overtime the next night.
Natalie Hoff led with 10 points and eight rebounds.
SPU fell to an even 7-7 record.
Baseball
Washington State comes over to the Husky Ballpark for two games each against Seattle University and the University of Washington this week.
The Cougars battle Seattle at 1 p.m. Thursday and 11 a.m. Friday before taking on the Huskies at 7 p.m. Friday and 1 p.m. Saturday.
Men's soccer
Seattle University visits the University of Washington for a 6 p.m. Wednesday match before going to Air Force for 11 a.m. Saturday action.
Husky volleyball
The Huskies are scheduled to host USC at 6 p.m. Friday and 1 p.m. Sunday.
They defeated Oregon this past Friday, 25-21, 25-19, 25-13.
Samantha Dreschel came through with 16 kills and Ella Mae Powell had 33 assists.
The UW fell to Oregon in five sets Sunday.
The Huskies opened with a 27-25 win and then took the second set, 25-22.  But the Ducks swept the next three, 25-23, 25-21, 15-10, to take the match.
Cougar volleyball
Washington State had this past weekend's matches against USC cancelled by Covid.
The Cougars visit Oregon State at 6 p.m. Friday and noon Sunday.