Pat's View: Cancel Culture is missing an opportunity
Pat's View: Cancel Culture is missing an opportunity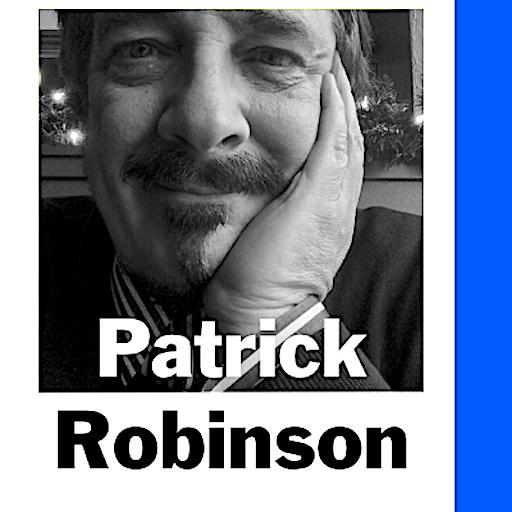 Thu, 03/11/2021
By Patrick Robinson
You've been seeing or hearing news stories about statues, books, people and their past statements all being used to in effect "cancel" them. The motivation behind these efforts makes sense. Statues celebrating heroes of the Confederacy, which was based on and dedicated to the enslavement of other human beings are a terrible thing to present as worthy of admiration. They are from a time and way of thinking we as a culture rejected long ago. The echoes of that horrible time continue to this day.
The recent removal of certain Dr. Seuss books from publication too made sense since the cartoons he drew in the late 1940's were racial stereotypes and not reflective of how potentially hurtful they might be or how they might serve to perpetuate a way of thinking.
And decade old comments, or past tweets, or in some cases things done or said purely in jest are now being used to not just destroy careers and lives but take on the veneer of a new normal, becoming self justifying as people become afraid to point out the paper thin nature of some of the allegations.
I think we need to take at least a pause on some of this headlong rush to judgement to understand first, how imperfect we all are and second how we could be using these matters not as a blunt instrument but rather as a means to actually move us all in a more positive direction.
What if instead of taking down some of these statues (certainly some should come down) we instead put UP a panel that explained what it represented and why people felt as the did at that time. In other words make it what they call a "teachable moment" so that future generations learn not just that racism is incredibly wrong but HOW it got to be that way. It wouldn't take a long treatise.
Just some simple bullet points on a plaque that explains that people made a mistake.. here it is.
Don't repeat it.
In the case of Dr. Seuss, much the same thing could be done but take the art and "ghost it" on the page making it less prominent and explaining how and why people made ignorant mistakes. It's not as if it's possible to completely remove every mis-representation, or depiction of a racial stereotype everywhere. Using one, de-emphasized, to explain that it's both hurtful and wrong helps younger minds understand more fully than simply removing it from their sight.
Old photos, tweets, statements made on video will be around for a long time. Do they reflect state of mind, character, behavior or attitude? Yes of course they do, in the moment they were issued.
But people can and should be forgiven. To a point.
Making a suggestive gesture in a photo taken 15 years ago should not destroy a career, especially if it's isolated, and sincere apologies are made. This is a more sensitive area because we can't really know what was in the mind of the person being exposed or "cancelled" was at the time, any more than we can know the true mind of someone who was hurt, offended or embarrassed by it. 
But when it makes sense (and common sense is called for here), these are teachable moments too. 
Let's stop over reacting and think more positively about what some see as universally bad. This is not to promote more negative statues, stereotypes or statements.
It is to suggest we can all grow more as society by using these matters as a means of growth.
Comments
The irony of the Dr. Seuss situation is that conservatives tried to cancel him because The Lorax encouraged environmentalism. And they actually tried to cancel him - getting together to boycott his books, disparaging him on TV, etc. Whereas in this case, his publisher and family trust decided to stop publishing 6 books that weren't very popular and also had some really outdated stuff.
I guess its just the pure hypocrisy of people who have been cancelling people for years now trying to act shocked and calling liberals nazis that gets me. They tried to cancel Starbucks because they stopped putting the word "Christmas" on their holiday cups and claimed they were destroying Christmas!
Excellent point of view from Patrick. ....It's a very positive plan to take situations or issues and make them teachable moments. My concern is that it takes a 'special' kind of person to make a moment teachable. And not everyone has that thoughtfulness, time or patience to do that. Perhaps, for the limited number of people that would explain mistakes made about culture and race it is worth ghosting pages in books, explaining statues left to stand. Perhaps. being attentive to these situations would encourage awareness and understanding.
Thanks Pat, good to see a rational perspective. I think if we dial down the emotion, we can all realize that we make mistakes and as you say, make them teachable for others.
Add new comment