Time to Talk About #Me-Too
Time to Talk About #Me-Too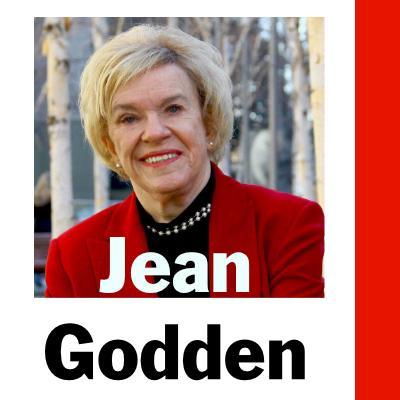 Mon, 03/15/2021
By Jean Godden
New York Governor Andrew Cuomo has been a gift and a burden on multiple fronts. During the height of the pandemic he held daily news conferences, laced with common sense.  Almost by default, he became the anti-Trump. Cuomo was much admired for his straight talk, as well as for his sympathetic chats with his covid-afflicted younger brother.
But, as we have recently discovered, there is back story and it is not to the governor's credit. While he was supposedly giving us frank news about pandemic losses, he was covering up or at least fudging his state's nursing home death statistics. Apparently, it was a botched attempt to burnish his image. It was not a good move since hard numbers eventually have a way of surfacing.
Now, however, we discover that there is a separate concern and this one appears even more damaging. Cuomo has been accused of sexual harassment by -- what is it today? -- four of his former staffers. Two acquaintances have also complained of troubling interactions. However, it is the allegations of a powerful boss subjecting underlings to blatant come-ons that most troubles.
The first to come forward publicly was Lindsey Boylan who was a top economic aide to the governor from 2015-17. She alleged the governor had grabbed and kissed her on the lips and once suggested they "play "strip poker." Writing in the Medium, she called Cuomo a "disgusting monster" who should step down. Then there was 25-year-old Charlotte Bennett, a former health policy advisor. She said Cuomo, 63 and single, had quizzed her about her romantic life and asked how she felt about interacting with older men.
Cuomo responded to the accusations first with a simple denial, then with increasingly contrite apologies. He first said some of his actions "may have been misinterpreted." He added that he was "truly sorry if anyone felt that way."
When that weak defense didn't dampen concerns, he offered a more repentant apology. He said, "My usual custom is to kiss and hug and make gestures. I understand sensitivities and behavior have changed. I get it and I'm going to learn. I deeply apologize for it. I feel awful and frankly I am embarrassed."
Comes now two more former employees, Karen Hinton and Ana Liss. Their stories are older, with Hinton's going back 21 years. She said that Cuomo, then a cabinet secretary, had hugged her and acted suggestively in a hotel in California.
Stories about Cuomo treatment of women have given rise to increasing demands for his resignation or impeachment. These are coming from a number of fellow Democrats. However, some have taken a cautious approach wanting to wait for the results of an independent review.
The governor asked a retired judge to look at the charges. Then, after objections, he referred the matter to Letitia James, the state's attorney general. She has appointed top federal prosecutor Joon Kim and employment discrimination lawyer Anne Clark to lead the probe.
As of this writing, the review is still pending. Much depends on "she said/he said" issues and whether one believes the women who had the courage to speak out. Believing women has been a typical Democratic response. Meanwhile many Republicans have tended to dismiss accounts as they did with accusations against Trump.
The #MeToo movement, started 15 years ago by Tarana Burke, has gained traction in the past three years, especially after dozens came out against Harvey Weinstein's abuse of women in the workplace. Afterwards a number of prominent men lost positions of power. But, admirable as the push has been, there also has been a backlash as in the case of Sen. Al Franken and the unseemly rush to call for his resignation.
The Cuomo case seems to have pushed the #MeToo issue back into the spotlight and the need to guard against the days when inappropriate behavior was not only tolerated but, when called out, came with the risk of retaliation. This latest scandal may tell us where #MeToo is headed. It will be a test of whether, as a culture, we have progressed and whether women no longer have to endure mistreatment in the workplace.