News can be toxic- Give it a rest
News can be toxic- Give it a rest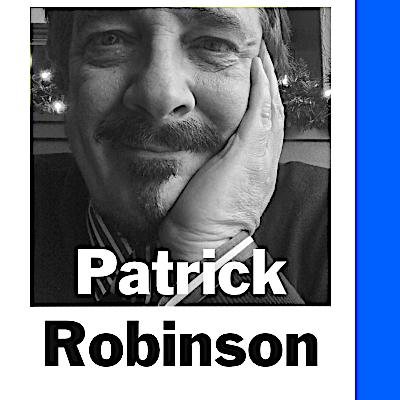 Fri, 04/02/2021
By Patrick Robinson
Imagine your state of mind, if you lived a quiet life taking your dog out for a walk, tending a garden. doing household chores and listening to music, or reading biographies of famous people. You'd likely be calm, easy going, and pleasant to be around.
Notice I did not include using a computer, phone, or television to consume news. A survey conducted by the American Psychological Association in 2017 pointed to the consumption of news as a serious source of stress for two thirds of Americans since it made them more uncertain about the future of the nation.
You already understand that the media seldom tells you something good, largely because that's not the primary mission.
Yes, amidst the shootings, fires, car wrecks, political fights, scandals, and high crimes you see the occasional cute puppy, smiling child or act of generosity. But the ratio of alarming news to positive is heavily in favor of the kind that causes your adrenal glands to go into overdrive.
This is not a mystery. We all understand that we are being manipulated for the purpose of selling us something so we can go on being manipulated. But what is still puzzling is that despite being aware of it, we keep coming back for more. 
You've heard the term "news junkie" which means someone addicted to the news. But most of us would not say we are like that. Despite the fact that on average Americans pick up and look at their phone between 96 and 160 times a day. Looking for what? An email? A text? An update on the stock market? Very often it's news. 43% of smartphone users check their phone within five minutes of waking up.
But how important is that news? Is news of a train wreck in Taiwan and the human suffering that went with it useful, important or vital for you to know? How about a fire in a town 30 miles away? You might not even hear about it unless three people died, largely because it's more dramatic. In fact when news like that is part of a broadcast or included on a news website it is often just a short story. With few details. The only purpose of sharing that news is to raise your sense of alarm. There is no evidence I can find that alarming local news of this type prevents accidents, saves lives, or does anything but upset you. That's it. They got your attention.
It's as if someone handed you a sugar filled soda drink and a bag of chips 100 times a day. 
It's going to take a toll.
When you are always stressed, always on alert, always alarmed it puts more of a stress hormone called Cortisol into your system. When that happens, and happens all the time according to the Mayo Clinic you are at increased risk of many health problems including:
Anxiety
Depression
Digestive problems
Headaches
Heart disease
Sleep problems
Weight gain
Memory and concentration impairment
It's a hard  habit to break. I know. But you have the power to put the phone down, close your eyes, take 10 to 20 deep measured breaths, or better yet, try a bit of transcendental meditation (TM). Research TM yourself for the real thing. But for a very basic sense of it sit in a quiet place and for 20 minutes repeat the mantra  "So Hummmm".
When distracting thoughts enter (and they will) it's ok.. just try to set them aside by repeating the mantra. You can even set a timer if it's helpful. 
But the point is to think about something other than the news, or a text, or looking at yet more useless information at least once a day.
Your brain is a truly marvelous thing. Stop feeding it junk and pointless alarming blather. Take control. Be calm, Seek centered happiness.
Comments
Your description of "transcendental meditation" is wrong. The Transcendental Meditation technique is something quite specific and It's benefits have been verified by over 400 published research studies. What you describe is nothing like it. If people want to get the right results, they need to learn the real thing. This explanation is misleading.
Janet, 
I agree with you. What I was trying to do is get people to take 20 minutes away from the firehose of bad news by trying a VERY brief form of TM involving simple breathing, the use of a mantra, and a quiet space. I'm aware that more sophisticated methods of meditation exist of course and I would urge anyone who has even a moment of agreement with my view that the news can be toxic, please explore Transcendental Meditation in full. I apologize if my attempt to get people to take a break was not a complete exploration of TM or other techniques.
Patrick
Add new comment