Pat's View: Love your community? Support this newspaper
Pat's View: Love your community? Support this newspaper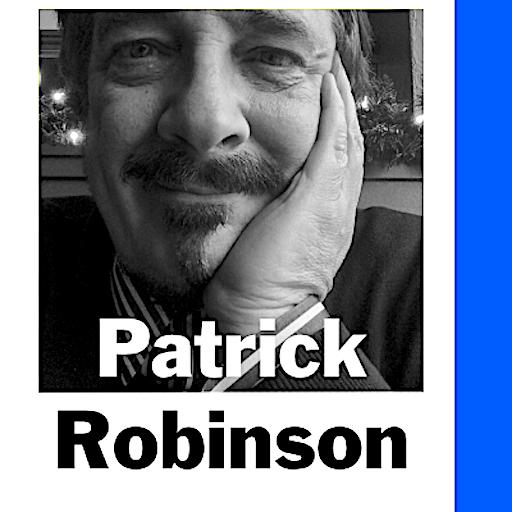 Sun, 04/11/2021
By Patrick Robinson
Robinson Newspapers and WestsideSeattle are the last independent local publisher of weekly news in print in the City of Seattle with a history that extends back to 1893 (in Ballard) 1923 (in West Seattle) and 1945 (in Burien).
Even Mayor Jenny Durkan once worked for the Ballard News-Tribune. We published the two definiitive history books about West Seattle and Ballard and we always saw it as our role to be a training ground for journalists where those entering the field could learn the craft and in some cases those who could no longer deal with the pace of a daily would come back and teach, keeping their hand in. When my father, Gerald "Jerry" Robinson bought the White Center News in 1952, the community was very rough and tumble and he saw it as his mission to improve the community.
All through my youth all my brothers worked at the paper. We melted and poured lead for the Linotype machine, we wrote stories, took pictures and maybe most importantly took part in community events. My dad was tireless and often championed local causes but wasn't afraid to call out local officials when he learned they had done something they shouldn't have. He managed to truly beautify White Center in those days, and my memories are full of pancake breakfasts, spaghetti feeds, buying gifts and delivering them to disadvantaged families. My dad wrote a column (later published as a book) called Borderlines since we sat on the edge of the city just as White Center does today. 
One memory stands out regarding community involvement. The business leaders, Al Jaffe, The Kremen Brothers, Al Berman,  and others operated pretty much in their own world. But my dad had a special gift of drawing them out, getting them to laugh and in the process getting their cooperation. From about 1956 on he got as many people as he could to work on building a float for the Seafair Torchlight parade to represent the community. The first ones were not very good. It didn't dampen his enthusiasm a bit.
As the summer of 1964 approached he was out there making the arrangements, getting people signed up, getting donations. In those days the floats were built at the Naval Air Hangar on Lake Washington, in what is now Magnuson Park. He would pile all of us (four boys) into the car and we would head up there early. All of us had jobs and since we were Robinsons, we were in the spotlight. The floats were built of a wooden frame, overlayed with chicken wire over an old car. The covering was literally Kleenex tissues folded and then twisted, to resemble a flower, held in place on the chicken wire with another piece of wire. Tough work for young hands since it was heavy gage wire.
The local merchants all sponsored a  high school girl in the local beauty pageant and they would ride aboard the float (much as they still do) parade waving slowly at the crowd some 30 feet away. It was going to be great. The night before the parade we were still applying tissue flowers when we realized we were running out of tissues. All the other float builders in the city were doing something similar and the supply was exhausted. Talk about a run on toilet paper. But volunteers piped up and said they would drive to Everett and Tacoma to replenish our supply. What heroes. We got it completed about an hour before it had to be dismantled and taken to the parade staging area.  
My dad was the general, directing the crew to get it loaded on the truck. 
Once reassembled, at dusk, it was a thing of beauty. It was covered in thousands of white tissue flowers, had palm trees, music and lights and the crowd loved it. So did the judges. White Center for the first (and last time) won the Grand Sweepstakes Award. 
Fast forward to today. The White Center community is now among the most diverse in the nation. 54 languages and dialects are spoken in a 3 mile radius. The businesses that used to be there have long since gone, replaced by those more reflective of the diverse population. But the newspaper is still publishing. We merged the nameplates of the other communities we served into Westside Seattle and do our best with a limited staff to still bring them news. 
The question is for how long? it's been a struggle not just with competition from others who sell advertising but from those who choose to read their news on a phone.
So… we've gotten some amazing support from a few advertisers who see the value of a newspaper and who we greatly appreciate. Even with that we need more help. We've launched a modest GoFundMe campaign https://www.gofundme.com/f/keep-westside-seattle-in-print  and we are potentially going to be able to sell some long held assets to help us remake our website and change our business model a bit. 
Jerry had a favorite expression he said often and made sure all his children felt the same way.
"Maybe something good will happen" he would tell us and more often than not he was right. 
We remain hopeful that not only can we survive, but that newspapers in general can find a way forward to remain in service to the community, and the nation. Recent research showed that between 2004 and 2020 2,190 newspapers closed, with 60 closing during the pandemic. Newspapers are far more than just ink on paper. they provide a written record of the history of an area, and they mean more local stories get told, more useful information is shared, and the identity of the places they serve is reinforced.
If all politics is local then most certainly all news is too. 
PS- I want to personally thank Dan Austin of Peel and Press, for rallying the support of some local restaurants including  The Bridge, The Westy, West 5, Phoenecia, Mission Cantina, Elliott Bay Brewery and Lady Jaye  and the kindness and support from Gerry and Kathy Kingen owners of Salty's on Alki  and Pecos Pit who are buying some ads in support plus all those who have sent and will send us a donation via the GoFundMe page. It means a great deal to me to carry on my father's legacy and continue to tell the stories of these communities.