So ends an era; Our near century of service in print is over
So ends an era; Our near century of service in print is over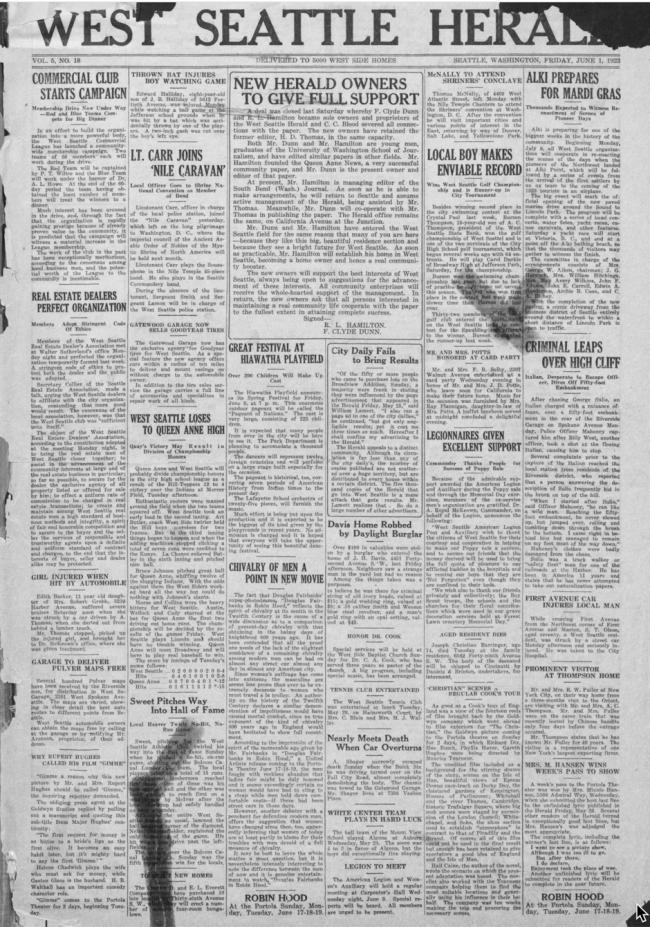 Mon, 04/26/2021
This week's print edition of Westside Seattle is the last one in a long line of community papers in a couple of ways. It is the last of a group of papers begun in 1895 in Ballard. And includes papers in Federal Way, Des Moines, Burien, White Center and West Seattle. 
We saw the edge of the waterfall years ago. We knew one day we would have to portage. We're doing that now, hastened by the pandemic which worked to further strip advertising from the paper. The paper needs both subscribers and advertisers to work, to continue. Both types fell to a level which no longer was acceptable.
Ou work over the years was very good. We are proud of it and its role in the community.
We will carry on with our website and a form of community news we are developing now. 
Thank you for believing in us. For supporting us. And for reading. It means everything.