Pat's View: What our newspaper did
Pat's View: What our newspaper did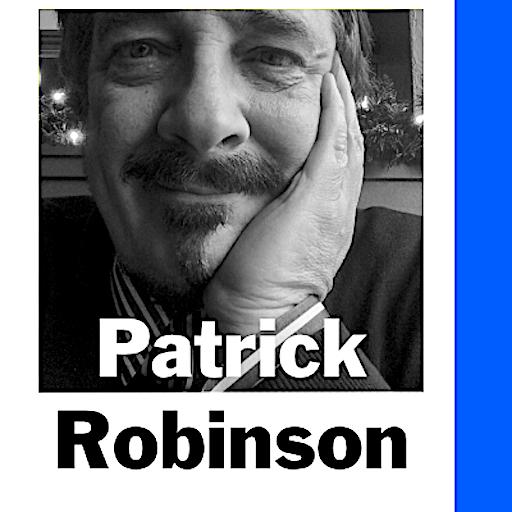 Sat, 05/01/2021
By Patrick Robinson
There's a sense of resignation and sadness when a small newspaper closes.The Westside Seattle newspaper (incorporating the West Seattle Herald, Highline Times and Ballard News Tribune stopped printing as of April 30). Many view it as inevitable, just changing times, and some even see it as progress. But as with many things so much of what a newspaper has done, and what it represents is either forgotten or overlooked. Let me remind you of a few things.
Small newspapers have served as the binding element for communities almost everywhere around the world. The shared stories, through a single point of presence, have meant that many can see and share the triumph and tragedy, the communal purpose and a more universal recognition of who we all are. When that is spread out across social media, apps, blogs, and emails, it loses focus and power. 
Small newspapers, through much of their history were the way kids learned about work, delivering papers, collecting from subscribers, getting a tip if they provided good service.
It gave them their first experience outside their homes of what responsibility, discipline, respect, and even how to get along with people were all about. Ask anyone who had a paper route. Some may have hated it, but at some level they understood the value in hindsight.
Small newspapers were (and many still are) a training ground for journalists. Much has been said about bias and one sided views from journalists in recent years but learning the core skills and craft of telling stories well and accurately is still something that only comes from real world experience. The job of the journalist, it has been said, is to comfort the afflicted and afflict the comfortable. That means whoever holds the reigns of power in government or business faces scrutiny. Most don't like it much. And when biased people see their side being held accountable it's not the bias of the journalist that should be questioned. It's their own. How do those that hold our leaders responsible get to learn that skill and responsibility? Small newspapers.
The comments you see online are often well read. But generally speaking, are anonymous. Thus Partyboy12 can issue a verbal attack on something or more often someone and flame wars erupt. Is that really a useful way to spend your time? Is reading the anonymous diatribe from someone you disagree with worth the ten minutes it takes to read it and then attack them back? Newspapers don't normally allow that kind of commenting (though online it does happen.. some are now walking away from comments however). They use a moderated model that requires you to be up front about your point of view. Be an adult and claim responsibility. How about that?
There's one more key difference between newspapers and digital news. Ink is ink. If you say something, and put it in ink, it better be the truth. This is not to say that digital news outlets always don't. But it is common for news delivered very quickly, to be wrong, or usually incomplete which can lead people to the wrong conclusions about events, people, issues and more. When everything is "breaking news" or "We are getting reports about…" people don't question it. But since events change, and develop the idea that you benefit from hearing about so much of what is called "news" is often just wrong.
The idea that hearing it first and seeing it delivered bit by bit by digital bit has value is extremely misleading.
People pick up their phones as often as 160 times a day (seriously!) often to see a text, read a notification from a news outlet, post a photo on social media and oddly enough, talk to someone. Instead of giving us MORE time to think, and letting you do something useful or beneficial, do something around the house, or get more physical things done, many people are addicted to the beeps, notes, photos and silly ego driven rewards their battery powered companions provide.
Small newspapers, yes they are slower, had the time and took the time to get the full story, verify facts, take a quality photograph, interview people for a clearer perspective and so often, have done a better job in less space. 
The loss of small newspapers around the nation is a bigger loss than you might think.
It's more than just passing the baton to our digital brethren. It's the loss of a foundational part of what makes communities places you want to live.
Comments
A sad day for Seattle, to be sure. The Ballard News-Tribune was my first full-time journalism gig and it was a great education. Thanks for writing this, Patrick. Well done.
We hope we will continue to see your beautiful pictures - We will miss your family's newspaper that has been such a part of living in West Seattle. All of you take care and stay safe!
I grew up delivering the local newspaper called the Tri-city Herald. I had the largest route in town, over 100 customers each day. Most of my customers were always frustrated with me because as a 12-year old, I read the paper first, BEFORE starting my delivery route. We are sad as the closing of print media by the Robinson family. At different times, we subscribed to the White Center News, the Highline Times, the West Seattle Herald, and finally Westside Seattle. We always valued the local journalism stories and photography that the Robinson family gave to our communities!!
Add new comment