Pat's View: The latent image and how photos have changed
Pat's View: The latent image and how photos have changed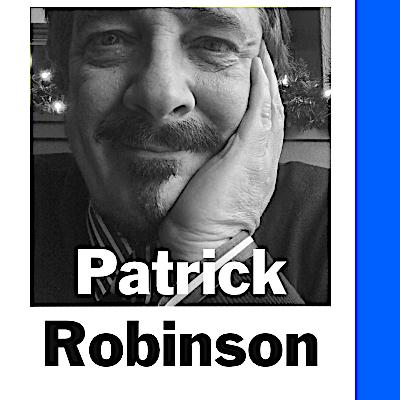 Fri, 05/07/2021
By Patrick Robinson
When I was 12 my brother Ken came up to me and handed me a camera. He said,"start taking pictures"… there was no instruction, no tutorial, no mentoring. 
He knew it was our family way to just throw the rookie into the deep end and let them learn on their own.
That camera was a Kodak Brownie Hawkeye, and it quickly became an object of fascination. The film advance knob, the shutter button, the viewfinder and lens but mostly, cameras in those days were about anticipation. It wasn't until much later that I would learn about what is called the "latent image"
When light hits film, the silver halide crystals in the emulsion absorb the light and are converted to metallic silver. When the film is developed these exposed crystals turn to black, representing the areas with the most light. The areas of the film that are not exposed to as much light do not convert to metallic silver, and remain light. Therefore, this latent image of light and dark areas on the film is an inverse image of the scene you saw.
Today with digital photography the mystery of that image is gone, replaced by instant gratification. I appreciate all the benefits of the speed and flexibility of computational photography but I am a bit nostalgic for that slower process. Why? Because it allowed for a more deliberative method. You had to shoot ONE exposure, not twenty and you had to be closer to being right the first time, not make four corrections to get it right. 
Of course the digital capture of images does have a form of latent image. The RAW file that many cameras capture now exists only as data. When you view it on the back of the camera, or on some phones, it's a rendition of that data. But the final image is really up to you. That means software of all kinds can be employed to treat the data in such a way to make shadows brighter or have more color. Noise can be minimized, and edges made sharper. Photoshop is the most well known of these, though there are many tools available now. It allows complete image manipulation to the degree that the end result may look completely real but in reality doesn't exist. Images now made, edited and sent quite literally within 15 seconds have devalued the power and meaning of images in a way that a flood devalues a clean glass of water.
So I'm nostalgic for the image making that was a bit slower, required more certainty, and was the result of an awareness that grew from patience and practice.
I wonder what my heroes like Ansel Adams, or Edward Weston would think of the instant take, edit, share revolution? Would they embrace it or would they retreat to their 8 x 10 glass negatives which to this day have higher resolution than most digital cameras. 
When I teach photography I tell my students. Make every image you compose in the camera, the one you absolutely want. Don't waste your time later, Make it the shot before you shoot it.
That's what my heroes did.
That's what I do too.
Comments
Fascinating Patrick! Learned a few things here..I always wanted too, but never did pursue photography. But I do appreciate a good eye...Like yours! Your pictures are always rich with contrast and symmetry..Very good work Patrick...Please keep 'em coming..A.Fan 1!!!
Add new comment