Keeping Track
Keeping Track
Where area sports stars meet their future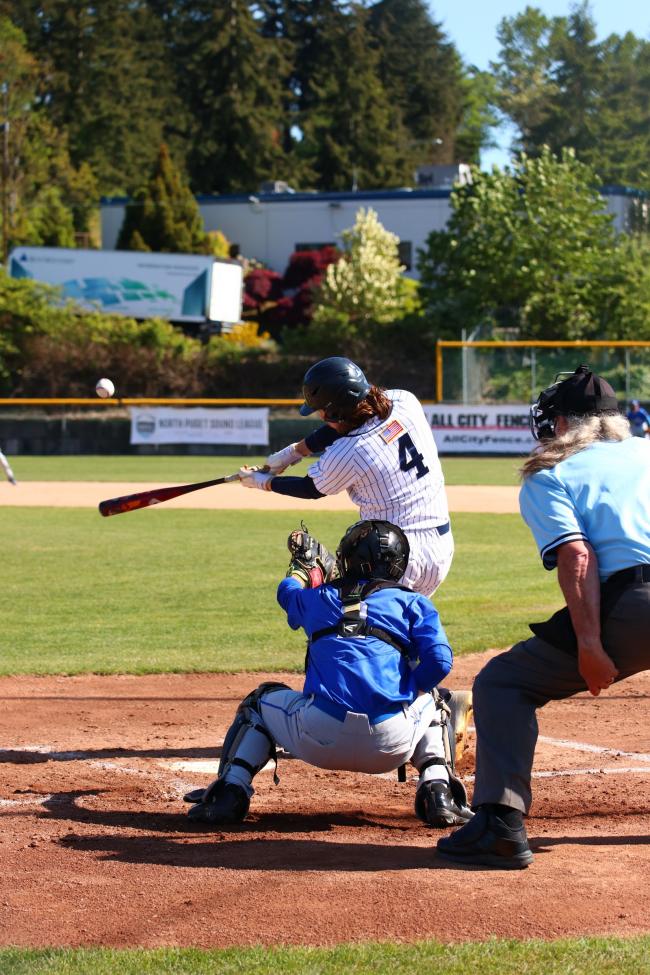 Chelle
Mon, 05/31/2021
By Tim Clinton
SPORTS EDITOR
Hillyard bound for Yakima Valley
Hunter Hillyard of the Kennedy Catholic baseball team is taking his big bat to Yakima Valley College.
Hillyard will start off there in the fall.
TJ's Mayne retires at ESPN
Thomas Jefferson graduate Ken Mayne has retired after 27 years as a sports broadcaster for the ESPN cable television network.
Mayne is a 1977 Raider graduate who went on to star as a quarterback at the University of Nevada at Las Vegas before entering the journalism field.
Mayne is 61 years old.
Kela on 60-day Injured List
Chief Sealth graduate Keone Kela finds himself on the 60-day Injured List for the San Diego Padres of Major League Baseball.
The hard-throwing right-handed reliever has a right forearm strain.  He was put on the 10-day list May 8 and switched to the 60-day list May 23.
He worked 10.2 innings this year before the injury with a 5.06 earned run average.
Brigham out for Miami Marlins
Thomas Jefferson graduate Jeff Brigham is on the 60-day Injured List for the Miami Marlins to start the 2021 season after getting in only one game in 2020.
Brigham is a right-handed relief pitcher who was a fourth round pick by the Los Angeles Dodgers in 2014.  He began his Majors career as a starter for Miami.
Brett still listed as a free agent
Highline graduate Ryan Brett is still listed as a baseball free agent for 2021.
The 29-year-old second baseman hit 2-for-3 for his Major League career with Tampa Bay before experiencing injury problems.
McCullough released by Owls
West Seattle graduate Morgan McCullough was a victim of the lack of a minor league baseball season because of Covid in 2020, being released by the Orem Owls of the Los Angeles Angels organization.
The shortstop was not invited to the Angels' minor league combined camp that year and was released May 29 instead.
McCullough played one minor league season after being drafted out of the University of Alabama in 2019.  He batted .263 for the Owls that summer with four home runs, 20 RBI and one stolen base.
McCullough was drafted by the Seattle Mariners out of high school but opted to play for the University of Oregon two years before switching to Alabama as a junior.
Mann retires from baseball
Mount Rainier graduate Brandon Mann is listed as a former professional baseball player as a 37 year old.
Mann spent most of his career in Japan and was set to play in China in 2020 before Covid struck.
The left-handed pitcher threw seven games for the Texas Rangers previously.
Dunbar a freshman in California
Ballard graduate Jay Dunbar is a freshman pitcher for the University of California at Santa Barbara.
Leonard in bullpen for Cougars
Ballard graduate Owen Leonard was a member of the bullpen at Washington State University as a fifth year senior this spring.
Please contact us at timc@robinsonnews.com if you have information for Keeping Track.