Easy, salt-free food for teenagers
Easy, salt-free food for teenagers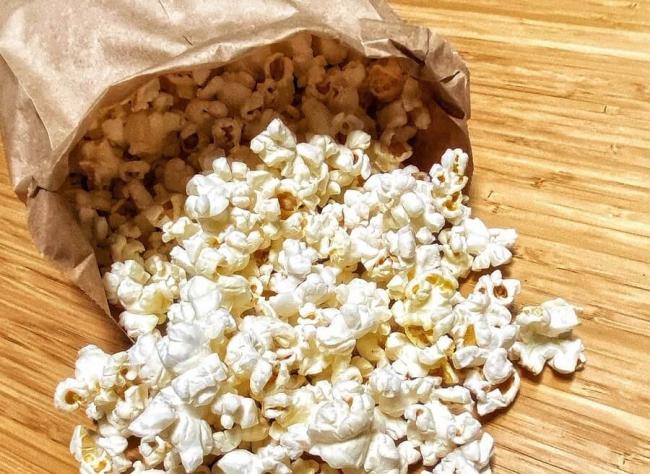 Mon, 06/07/2021
By Katy G. Wilkens
When teenagers are hungry, they are hungry now! They want food they can eat instantly.
For a reminder of what constitutes food in their minds, picture a teenager standing in front of the open refrigerator and yelling, "There is nothing to eat!" 
Not being particularly good at cooking, and being hungry all the time, you can count on teens to use the microwave oven to produce their "instant food." More than ever during the COVID-19 pandemic, parents are buying foods that are easier for teens to fix themselves.
While teens are loving the convenience of microwaving a Hot Pocket, canned chili or ramen in 2-3 minutes, the food they are eating (especially in the serving sizes teenage boys eat) often exceeds sodium recommendations for a whole day in just an after-school snack. 
According to experts, at least one in 10 of the kids that eat such a diet will have serious trouble with high blood pressure. High blood pressure leads to heart disease, stroke and kidney failure. If teens have someone in their family with diabetes, their chance of having health troubles is even greater. 
For healthy alternatives, try these quick and easy, low-salt snacks:
Fruit. Most teens will eat an apple, banana, orange or pear, especially if it is sitting out on the counter. Studies show a fruit bowl helps everyone in the family eat healthier. 
Yogurt. Another "just open and eat" food, it can be topped with granola or a banana and honey.
Ramen noodles. Only buy the ones with seasoning in a separate packet. Use half or less of the seasoning packet and throw in a handful of some frozen vegetables. 
Low-salt chips and popcorn. The low-salt options available from Tim's Cascade Chips and Erin's make a great crunchy, low-fat snack. Better yet, let teens make regular popcorn in an air popper or follow the homemade, salt-free microwave popcorn recipe below.  
Cold cereal. A great after-school snack; check the nutrition label for the sodium content. Wheat Chex or Cheerios have about 400 milligrams of sodium per three-quarters of an ounce; Kashi has zero; Sugar Smacks is very low in sodium. Remember, a teenager may consider half of the box to be a serving, so choose the lowest-sodium cereal you know will be eaten. 
Mini pizzas. As easy as English muffins, low-salt canned tomato paste and grated mozzarella cheese: a "pizza" with a quarter of the salt and not too much cooking involved. Recipe below.
Salt-free Microwave Popcorn
¼ cup good quality popcorn
2 teaspoon olive oil 
Brown paper lunch bag
stapler
Toss popcorn with the oil in the paper bag. Fold to close and staple twice. Place the bag in the microwave on high for 2 minutes or until there is 5 seconds between pops. Don't worry. The staple won't hurt your microwave.
Salt-free, low calorie and as fast as any of the packaged brands, this way of making popcorn gives you control to decide what to use. No-sodium spice mixes like Dash, Lowry's No-salt Seasoning and Trader Joes No-salt Seasonings are tasty options.
Nutritional information: (per bag)
Calories: 280, carbohydrates: 39 grams, protein: 5 grams, sodium: 13 milligrams
Quick Mini Pizza
2 English muffins
1 4-ounce can low-sodium tomato paste
2 tablespoons olive oil
¼ teaspoon garlic powder
¼ teaspoon onion powder
½ teaspoon Italian seasoning (optional)
½ cup grated mozzarella cheese
2 sliced mushrooms (optional) 
½ red or green pepper diced (optional)
Heat oven to 400 degrees. Meanwhile, mix the tomato paste with olive oil and seasonings. Spread on English muffins. Sprinkle with cheese, add mushrooms and peppers if desired. Bake about 2-5 minutes in the oven.
Other topping ideas: canned pineapple, ready-made pesto, leftover chicken and chopped green onion. 
Repeat until teens are full. Makes one serving.
Nutritional information: (per serving)
Calories: 344, carbohydrates: 51 grams, protein: 16 grams, sodium: 270 milligrams
[Katy G. Wilkens is a registered dietitian and department head at Northwest Kidney Centers. The National Kidney Foundation Council on Renal Nutrition has honored her with its highest awards for excellence in education and for significant contributions in renal nutrition. She has also been awarded the Medal of Excellence in kidney nutrition from the American Association of Kidney Patients.]