Pat's View: Life out of balance
Pat's View: Life out of balance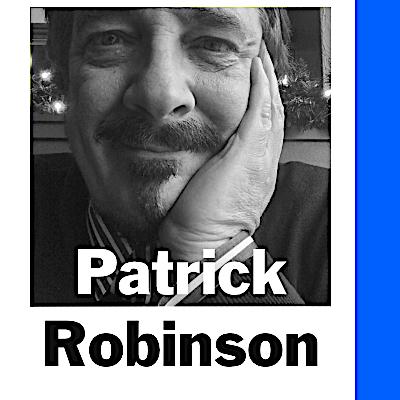 Thu, 07/01/2021
By Patrick Robinson
Philosophers have from the very beginning spoken about moderation and balance. 
Aristotle said, "Moderation in all things" which meant then, and now that going to extremes in any way, especially with regard to food, drink, work, or even beliefs is not only unhealthy, but unsustainable.
In 1975 through 1982 an experimental film was made called Koyaanisqatsi which is a Hopi word for Life out of Balance. In the Hopi language, the word Koyaanisqatsi means 'crazy life, life in turmoil, life out of balance, life disintegrating, a state of life that calls for another way of living', and the film implies that modern humanity is living in such a way. It has no dialog or storyline. It just conveys a feeling of imbalance as a way to suggest we need to rethink how we are proceeding. It feels that way to me now.
So when I see political positions being taken by the right or the left that are at the edges of what is reasonable or beyond it reminds me that while this has always been so, the people who espouse them are themselves unsustainable. 
When I see 53 people shot over the course of weekend in Chicago it looks to me like life out of balance. When I hear people arguing loudly or saying things they don't mean because they cannot formulate a more coherent thought due to their anger, it's again, life out of balance.
The use of accusatory adjectives, angry accusations, efforts to "put someone in their place", characterizations of someone else's views or positions that are clearly wrong is no way to get along.
You may not have liked, or agreed with, or even had much in common with Barrack Obama, but there's one thing that's undeniable. He was almost always the Adult in the room. 
By that I mean, he didn't make wild off the cuff statements, accusing people unfairly, raising tensions and thereby causing more harm. He was calm, deliberate, and reasonable. 
Today, when we look to people for leadership, we can look back into history and see those that inflamed others were in the end extremely unhealthy for everyone. 
This isn't to say we are better served by mild mannered politicians with no drive to succeed. But it is to say that life out of balance is not resolved by responding with extreme measures. You don't calm the waters by stirring them up.
In nearly every place you look in our world, things seem to be out of balance. Something the news media by the way, plays up to make it seem even more that way all so they can sell you something. 
The truth, the balanced view is often missing but undeniably, more important than ever before. 
Comments
I am a person Whoi is entirely in agreement with your very well-expressed view on lives "out of
Balance". I see it in out of control gun shootings,
In the very wide gap between haves and have nots, I see it in the posturing of entitlement,
In lack of consented or putting or gathering
For a unified solution to Climate Change, I see
It in the way we do not honor our elderly and
Value their history, I see it sadly as the end
of the road if we don't take time to face these
Issues and change.
Thank you Patrick for making me think!
D Berkley