Pat's View: Freedom vs Anarchy
Pat's View: Freedom vs Anarchy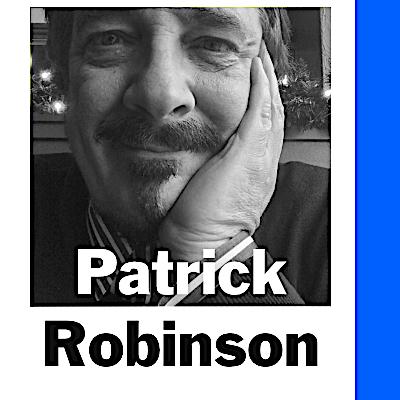 Mon, 07/19/2021
By Patrick Robinson
The pandemic laid bare many things. From the fragility of our supply chain for everything from pork ribs to computer chips. 
But it also revealed some of the coarser aspects of human nature.
You've probably seen it yourself. The people speeding on a residential street. Others seemingly oblivious to the danger they pose to themselves and others as they jabber on a phone, pressed to their ear as they power a 4000 pound chunk of metal, glass and plastic around.
People screaming at checkers in grocery stores about being asked to wear a mask.
The withdrawal into online camps by people of different beliefs, who then reassure themselves of their superiority with every echo in the chamber.
To me, it comes down to some simple ideas. Your rights end where mine begin. This can get murky of course (think of the tortured explanations for why we should only read the second half of the second amendment. 
"A well regulated Militia, being necessary to the security of a free State, the right of the people to keep and bear Arms, shall not be infringed."
In general however that idea that there are limits to rights, especially where they bump into those of others is not that hard to understand. The logic is patently obvious.
Which then leads to the difference between Freedom and Anarchy.
Freedom means being unencumbered. Able to move about, say what you want, think what you want, with no institution or government imposing rules. But we do have rules, and in a democracy we can (though the process can be cumbersome) make the rules and change them. Or at least change the people who make them. The rules we devise (think speed limits, noise ordinances, keeping water and air clean, are meant to serve the people who make them. 
It's easy to get into the weeds when we talk about regulations, codes, and the agreements at level of commerce or foreign trade but even those are made, at least in theory, to keep people and the process honest and balanced.
Freedom after all is not free. Freedom is accountable.
Anarchy on the other hand means no rules. No civilization, no laws, no accountability. Anarchists see no problem with setting fire to a building, stealing what they want, smashing out a window since absolute freedom of the individual is their ideal. But that's not actual freedom. Their rights end where mine begin. 
Anarchists are essentially virulently stupid. If their child were murdered in front of them, they would likely have no recourse but to attempt to kill the murderer. It's not even the law of the jungle. It's animalistic, reptile brain fight or flight at all times. That maybe fine for a Komodo Dragon, but not human beings.
Rules, laws, even governments exist because we need them to exist. 
So when you see people speeding past you instead of merging, or swerving because they were distracted by their phone call, or shouting in the store, or even refusing to get a vaccine that has been proven to save lives, think of them as anarchists.
It's only a matter of degree.