Pat's View: A urgent call to all those who refuse vaccination and masks
Pat's View: A urgent call to all those who refuse vaccination and masks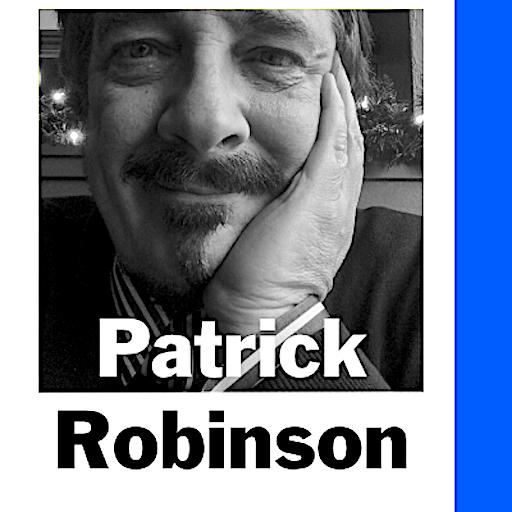 Thu, 07/29/2021
by Patrick Robinson
I really hate wearing a mask. It restricts my breathing. Masks get hot, get dirty, and you can't even tell if someone is smiling at you (or not). They are a bother to remember, replace and stash or wash.
I cannot believe we are forced to wear them again.
I also truly hate needles. I have a fear of them and have most of my life. I went without quality dentistry for a long time and still, even now, have lingering post traumatic stress from an incident when I was 12 and was being drilled on with no painkiller by a sadistic dentist.
I don't trust doctors much. They've been wrong about my family, friends and me many, many times. Those wrong diagnoses have caused me untold heartache and stress.
So when the call to get a Covid shot came out I said no way. "I'm going to wait" I told everyone. They said two shots.. and I recoiled in horror. I could not watch the shots being given on television in literally EVERY news report. I closed my eyes or turned it off. I paid very strict attention to the constantly shifting guidance. "Wash your hands" they said in the early days of the pandemic. Then they said, "You don't need to wear a mask" and it was all confusing and contradictory. I watched the death toll climb and like many people I just stayed home. I felt then and now that this virus was stealing my time and life and choices. It was affecting my mental health and my financial well being. It was destroying my family's business of more than 70 years too.
I was hoping I'd hear we had reached "herd immunity" and that the virus would drop to such low levels that I could sidestep the shots. I heard about the complications from the vaccines and it made me wary. 
But all of my thinking was just flat wrong. 
And for the vast majority of people who are willfully refusing to wear masks and/or get vaccinated I have an urgent request.
Please get Covid 19. 
I don't care which variant you choose, though the new one would be best. It's the most virulent.
I want you to get it, go to the hospital, be intubated, and hover at death's door but not before you infect your family and close friends. They can go too.
I want you to suffer tremendously. 
I want you to barely survive. 
Then I'd really hope you have to live with some of the "long haul" symptoms from brain fog, to blood clots to Parkinson's Disease.
I want all those at the Lake of the Ozarks to get the virus and fall deathly ill, wiping out whole towns from the beer swilling yokels to the idiotic barkeeps.
I want every politician who opposes getting vaccinated or mask wearing to get it.
Please get very, very sick. 
Apparently it's the only way to make people who want to politicize or ridicule this reality and come to understand the facts that I now understand.
Covid does not care who you voted for. It does not care if you like to wear a mask. It does not care if you hate needles. It does not care if you are white, female, or under the age of 13. 
It only does one thing. Keep going and reproducing inside its human hosts. And now it does it 1000 times more aggressively. It has, can and will make people very ill and kill many.
So, please understand. Nobody is going to visit you in the hospital.
They can't.
If you don't make it, you will die alone, hooked up to machines until they pull the plug and you choke to death.
Am I serious about this?
No. 
I don't want ANYONE to suffer or die.
And many people might in fact have medical or even religious reasons why they can't or won't get vaccinated.
I understand.
But the fact that you got angry about my fake request above suggests that you may not have good reasons to not get vaccinated and/or wear a mask. It suggests that you don't bother challenging your own assumptions very often. And it suggests that after all, you very well might be responsible for your own death or suffering and that of others 
If you are fine with that… you are lacking the empathy god gave a fly.
The world will move on without you.
Comments
migrants coming to our country need to have some way to receive vaccine before entry.