Pat's View: Who are your heroes?
Pat's View: Who are your heroes?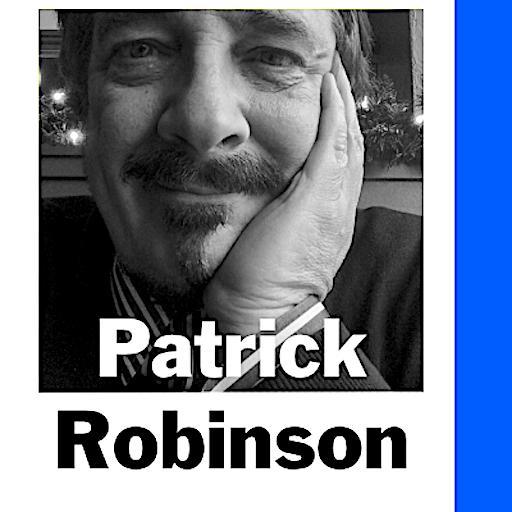 Sat, 08/14/2021
By Patrick Robinson
Who are your heroes?
I don't mean comic book characters or fictional figures though at certain ages and stages of life that's fine.
I mean the people you look up to, or model yourself after. People that represent something you admire by their accomplishments, or actions or even just their personality.
You might not even really know why they are your heroes if you have not written it out. The act of articulating those feelings has the  effect of cementing them. 
The secondary effect then is that you might well represent those same qualities to someone else. You might be their hero.
My father had his heroes. Golfers, baseball players, and his older brother Russell who was his primary defender throughout his childhood.
But for me, heroes are people who can transcend their day to day lives, and whatever station in life they were born into and make
their dreams real. My Dad remains a hero of mine too because he went through life, literally with no enemies. And built a company through his grit, intelligence, charm, determination, luck and his focus on the future.
Hank Aaron is a hero of mine. He was born in Mobile Alabama in 1934 and rose to become one of the greatest baseball players of all time, hitting 755 career home runs.
Throughout it all, he remained humble, self effacing and kind. Throughout his life he showed courage and determination. That's what heroes are made of.
Ansel Adams is a hero of mine. Disfigured as a child when he was thrown to the floor in the 1906 San Francisco earthquake, he grew up with older conservative parents. He was an only child. He struggled in school and only completed the eighth grade. But he loved nature. He would take long walks in the dunes that were then near the Golden Gate. He taught himself to play piano and after 12 years gave it up to take up photography. Ultimately he invented a system of exposure, and a compositional style I still follow today.
His photographs are timeless, emotional, and echo with the power of the moment. Something I strive to capture.
Paul McCartney is a hero because of his seemingly endless flow of creativity. Completely self taught, his musical gifts are something embraced by literally millions. Yet he remains a surprisingly grounded man. Throughout it all, despite being one of the most famous people in the world, he comes across as just a normal guy. No doubt this is due in part to the fact that he chose to be a father, and with his first wife Linda, raised their children largely out of the public eye. 
Robin Williams as a hero represents three things to me. Brilliant and lightning fast wit. Deep and abiding kindness. And the awareness that everyone faces challenges and needs help sometimes. I spend a certain part of every day trying to be funny, to make others laugh. Kindness in words and actions. I hope to get better about and try to do this often. And when people need help I try to provide it.
My friend Tom Meier is a hero of mine…absolutely equal to the rest. Tom is a world traveler who has flown in hot air balloons over the African Savannah, and hiked in Bolivia hiding from the Shining Path rebels, and ridden elephants in Southeast Asia. He's completely fearless. But he's also a gifted creative person who assembles remarkable collections of crystals, lights, beads, and god knows what all into strange tall creations that seem to have a life of their own. He takes setbacks in stride and with a dose of humor always preferring to stay positive and ready for the the next challenge or adventure. He has had an enormous swath of friends who all say the same thing about him. "Love Tom." Which for me reads like an equation Love = Tom.
And finally my younger brother Scott. He is my hero too. I just learned he has bone cancer. This news is absolutely devastating to me. I love him dearly. I always have. Even on the day they brought him home. I didn't resent him. 
He grew up loving music, learned to play the guitar and piano and he and I wrote quite a number of songs together, making a record in 1982. He's warm, gracious, thoughtful, and a very kind man. Extremely talented as a wood worker, and an excellent writer, I realized a long time ago that he was the best of us. More centered, more real, more courageous, and someone to be admired. As I write this, I have my father's favorite expression in mind, with regard to Scott's health. "Maybe something good will happen."