Football Roundup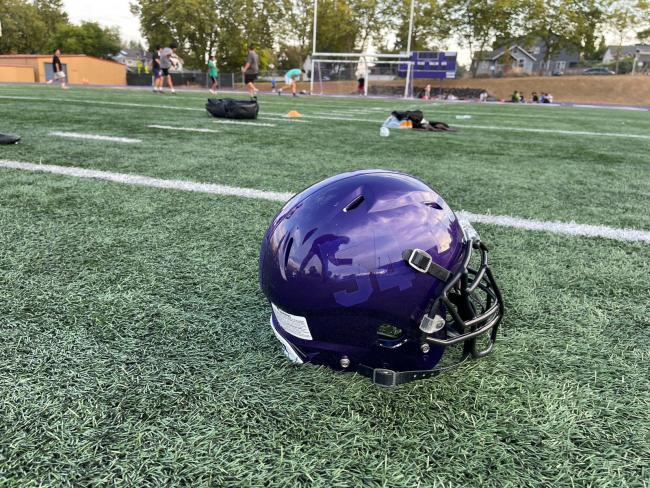 Chelle
Sat, 09/04/2021
By Tim Clinton
SPORTS EDITOR
Football
Highline 50, Kent-Meridian 7
Highline High School came away happy from its football season opener Friday after posting a non-league victory at French Field.
The Pirates now host Mercer Island for a 6 p.m. game Thursday.
West Seattle 44, Sammamish 6
The Wildcats also struck paydirt Friday, stomping on Sammamish at the Southwest Athletic Complex.
West Seattle visits Bellingham at 8 p.m. next Friday.
Sultan 50, Evergreen/Tyee 42
The combined team from Evergreen and Tyee fell short in a wild game at Sultan Friday.
It hosts Meridian at 7 p.m. Friday at Highline Memorial.
Lake Washington 13, Ballard 12
One point is all that separated the Beavers from the Kangaroos at Lake Washington Friday.
Ballard hosts Roosevelt at 7 p.m. this coming Friday.
Eastside Catholic 23, Kennedy 8
Kennedy Catholic suffered a rare defeat Friday at the home of another perennial power.
The Lancers visit a tough O'Dea squad at 7 p.m. Friday.
Silas 14, Mt. Rainier 0
The Rams were blanked in a non-league clash at Highline Memorial Friday.
They visit Peninsula at 7 p.m. Thursday.
Chief Sealth at Foster
Friday's scheduled game in Tukwila was cancelled.
Foster visits Rainier Beach at 7 p.m. Friday.
Chief Sealth hopes to be ready for a 7 p.m. Friday home game against Clover Park.