Sports Roundup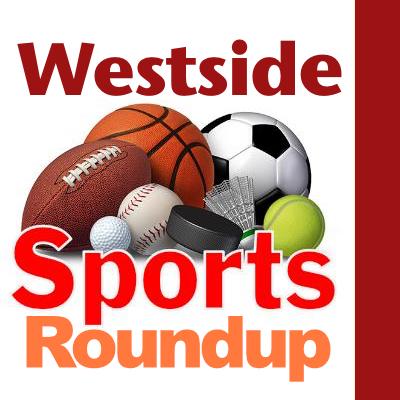 Mon, 11/08/2021
By Tim Clinton
SPORTS EDITOR
Football
Highline 27, White River 13
The Pirates sailed over the White River team from Buckley in a Week 10 playoff Friday to make the state Class 2A final 16.
Highline, which boasts an 8-2 record and won the Kingco 2A division with a 6-0 mark, comes into state as the No. 13 seed and will open against No. 4 Squalicum (6-2) at Civic Stadium in Bellingham this coming Friday or Saturday.
White River is a member of the 2A division of the South Puget Sound League.
North Creek 43, Kennedy 42
North Puget Sound League 4A champion Kennedy Catholic came up one point short on a last second play in its Week 10 playoff Saturday at Highline Memorial.
The Lancers went 6-3 overall.
Camas 57, Mount Rainier 20
Mount Rainier came up against a highly touted Camas team Friday night and took a high-scoring Week 10 playoff loss at Doc Harris Stadium.
West Seattle 37, TJ 0
West Seattle's season ended on a positive note Friday afternoon with a win over Thomas Jefferson at the Southwest Athletic Complex.
Chief Sealth 34, Franklin Pierce 8
The Seahawks of Chief Sealth scored a season-ending win over the Cardinals in Friday's second game at the SWAC.
Ballard 22, Redmond 20
The Beavers edged Redmond in another season-ending game Friday.  It was played at Seattle Memorial.
Coupville 28, Evergreen/Tyee 13
The visitors from Whidbey Island won Thursday's season finale at Highline Memorial.
Girls soccer
Kennedy Catholic 3, Tahoma 1
Kennedy Catholic tripped up Tahoma in a Thursday playoff at Kentwood to advance to the state 4A final 16.
The Lancers visit Camas at 6 p.m. Wednesday at Doc Harris Stadium.
Seattle Prep 1, West Seattle 0
The Wildcats' season ended with Thursday's 3A Metro League playoff loss to Seattle Prep at the SWAC.
Volleyball
North Puget Sound League
Mount Rainier claimed the No. 2 seed out of the North Puget Sound League 4A tournament at Kentwood Saturday, taking a 3-1 loss to Tahoma in the championship.
The Rams started the day with a 3-1 victory over Decatur before beating Kennedy Catholic, 3-0, in a semifinal.
The Lancers rebounded to take third with a 3-0 victory over Federal Way.
They opened by defeating Kentwood, 3-0.
Metro League
West Seattle will play Eastside Catholic for fifth and sixth place at 5 p.m. Monday at Holy Names Academy in Seattle, while Chief Sealth already secured seventh with a 3-2 victory over Nathan Hale on Saturday.
West Seattle defeated the same Nathan Hale team earlier in the day, 3-1, and Chief Sealth took a 3-0 loss to Eastside Catholic.
West Seattle fell to Lakeside in Thursday action, 3-1, and Chief Sealth was defeated by Seattle Prep, 3-0.
Kingco 2A
Highline took second in the Kingco 2A playoffs Thursday after absorbing a 3-0 championship loss to host Sammamish.
Foster finished third and Tyee fourth with the Lady Bulldogs topping the Totems, 3-1.
All three local teams open District action in Parkland with 4 p.m. Wednesday matches.
Highline battles Steilacoom and Foster plays Olympic at Franklin Pierce and Tyee is at nearby Washington playing Orting.