Sports Roundup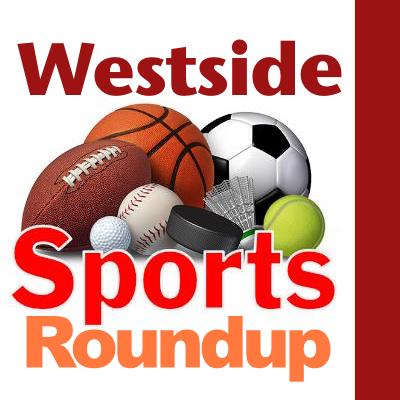 Sun, 12/19/2021
By Tim Clinton
SPORTS EDITOR
Boys basketball
Mt. Rainier 64, Tyee 22
Mount Rainier topped the Totems in a non-league battle of close geographic schools Saturday.
Kennedy 58, Auburn Mountainview 57
Kennedy Catholic won a close game at home Saturday over Auburn Mountainview.
SCS 72, East Jefferson 41
Seattle Christian clobbered East Jefferson in a Nisqually League game played in Chimacum this past Friday.
Rainier Beach 93, Chief Sealth 72
The Vikings outgunned the Seahawks in Friday's Metro League action.
Ballard 66, Lake Stevens 48
The Beavers slapped Lake Stevens with a non-league loss last Thursday.
Bellevue 51, Mt. Rainier 34
Bellevue blasted Mount Rainier in a Thursday non-league game.
SCS 67, Tyee 37
Seattle Christian triumphed over the Totems in Wednesday action.
Tyee 51, Evergreen 34
The Totems trimmed Evergreen in Tuesday Kingco Conference action.
West Seattle 54, Ballard 26
The Wildcats were winners Tuesday in a Metro League matchup with the Beavers.
Lincoln 61, Chief Sealth 56
Chief Sealth suffered a narrow defeat at the hands of Lincoln of Seattle last Tuesday 
Renton 63, Highline 55
Highline was edged by the Redhawks on Tuesday.
Sammamish 73, Foster 48
Sammamish cruised by the Bulldogs in Tuesday action.
Girls basketball
Mt. Rainier 62, Tyee 17
Mount Rainier got the best of Tyee in Saturday's game.
SCS 24, East Jefferson 20
Seattle Christian won Friday's low scoring affair in Chimacum.
Garfield 64, Ballard 15
Garfield grabbed a win over the Beavers on Friday.
Annie Wright 42, Kennedy Catholic 27
The tiny Tacoma school tallied a Thursday victory over the Lancers.
Highline 48, Renton 28
Highline hammered Renton this past Wednesday.
West Seattle 47, Ballard 34
The Wednesday girls game went to West Seattle.
Chief Sealth 41, Lincoln 31
Chief Sealth won one against Lincoln on Wednesday.