Sportswatch
Sportswatch
Sporting events worth keeping an eye on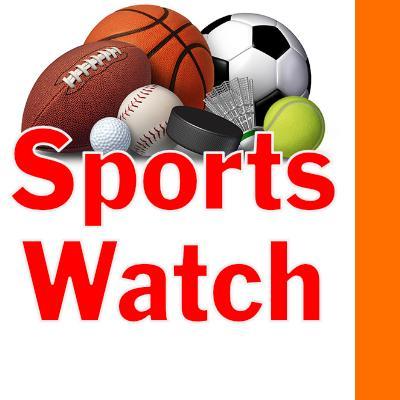 Mon, 12/20/2021
By Tim Clinton
SPORTS EDITOR
High schools
Boys basketball
Chief Sealth hosts Tyee for a 6:30 p.m. Wednesday game with West Seattle going to Yelm for 7 p.m. action.
Highline hosts a holiday tournament next Tuesday, with Chief Sealth playing Redmond at 10 a.m. and Highline taking on Interlake at 3 p.m.
Kennedy Catholic hosts Sumner at 7 p.m. Tuesday and West Seattle goes to Everett for a 7:15 p.m. game.
Ballard plays in a tournament at Mountlake Terrace next Tuesday and Wednesday.
Girls basketball
Chief Sealth gets a 5 p.m. Wednesday visit from Tyee this week and Highline is putting on a tournament next Tuesday.
Tyee meets Bellevue for a 10 a.m. game in the Pirates' new gymnasium with Ballard playing Lindbergh at noon and Highline hosting Interlake at 1:30 p.m.
Mount Rainier travels to King's to play Olympia at 5:15 p.m. Tuesday with West Seattle wandering off to Mariner at 6 p.m. and Chief Sealth visiting Lynnwood at 7:15 p.m.
Pros
Seahawks
In a virus-induced postponement Seattle plays at the Los Angeles Rams at 4 p.m. this Tuesday.
The Seahawks come home to Lumen Field for the first time in three weeks Sunday, taking on the Chicago Bears in 1:05 p.m. National Football League action.
Channel 13 will televise both games live.
Kraken
Seattle hosts the Arizona Coyotes for a 7 p.m. National Hockey League matchup on ESPN+ and Hulu this Tuesday at the Climate Pledge Arena.
The Kraken go to Vancouver to play the Canucks at 7 p.m. next Monday on ROOT Sports.
This Thursday's scheduled game at Calgary against the Flames was postponed because of Covid concerns.
Thunderbirds
Seattle is scheduled to host the Spokane Chiefs for 7:05 p.m. Western Hockey League action at the Showare Center in Kent next Tuesday.
Colleges
Cougar men's basketball
Washington State University will play Boise State in a 5 p.m. Wednesday game to take place at the Spokane Arena.
The Pac-12 network will show the game live.
Husky men's basketball
Utah Valley visits Washington for a 6 p.m. game this Tuesday on Pac-12WA.
Bulldog men's basketball
Gonzaga hosts North Alabama next Tuesday at 2 p.m. on ROOT Sports.
Bulldog women's basketball
Gonzaga visits Eastern Washington for a 6 p.m. game this Tuesday on the ESPN+ network.
Redhawk men's basketball
Seattle University entertains Northwest University for a 2 p.m. game this Wednesday on ESPN+.