Sportswatch: Sporting events worth keeping an eye on
Sportswatch: Sporting events worth keeping an eye on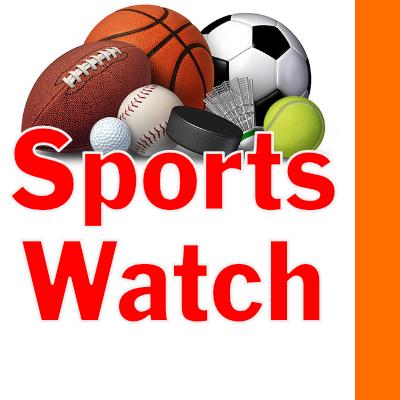 Sun, 12/26/2021
By Tim Clinton
SPORTS EDITOR
High schools
Boys basketball
Ballard travels to Mountlake Terrace for tournament action Wednesday.
Tyee hosts Juanita at 6 p.m. Thursday and West Seattle entertains West Valley of Yakima at 8:30 p.m. Thursday.
Ballard visits Garfield for a 7:15 p.m. Monday game.
Scheduled for 7 p.m. Tuesday are Cascade Christian at Seattle Christian, Kennedy Catholic at Decatur and Mount Rainier at Todd Beamer.
Highline visits Tyee at 7:15 p.m. Tuesday as Foster entertains Lindbergh and Evergreen hosts Sammamish.
Girls basketball
West Valley of Yakima comes to West Seattle to play a 7 p.m. contest Thursday and Cascade Christian is at Seattle Christian for a 5:15 p.m. game Tuesday.
At 7 p.m. Tuesday it will be Todd Beamer at Mount Rainier and Decatur at Kennedy Catholic.
Pros
Seahawks
The Detroit Lions come to Lumen Field to battle Seattle in a 1:25 p.m. National Football League game Sunday to be broadcast on Channel 13.
Kraken
Seattle hosts the Philadelphia Flyers for a 7 p.m. National Hockey League game this Wednesday before entertaining the Calgary Flames at the same time Thursday.
The Vancouver Canucks visit at 7 p.m. Saturday.
All three games will be broadcast live from Climate Pledge Arena on ROOT Sports with Saturday's also available on CBUT.
Thunderbirds
Seattle drops in on the Spokane Chiefs for 7:05 p.m. Western Hockey League action Thursday.
Colleges
Cougar football
Washington State University plays Miami of Florida in the Sun Bowl at 9 a m. Friday on Channel 7.
The action takes place in El Paso, Texas.
Husky vs. Cougar men's basketball
Washington goes to Pullman to play Washington State at 8 p.m. this Wednesday on ESPNU.
Redhawk men's basketball
West Seattle graduate Nate Pryor and his New Mexico State teammates visit Seattle University for a 7 p.m. Thursday game at Connolly Center.
Seattle visits California Baptist at 7 p.m. Saturday.
ESPN+ will carry both games live.
Husky women's basketball
Washington entertains Stanford at 7 p.m. Friday and California at noon Sunday.
Both can be seen on Pac-12WA.
Cougar women's basketball
California comes to Pullman at 7 p.m. Thursday on Pac-12BAY and Stanford visits at noon Sunday on the Pac-12 network.
Bulldog men's basketball
Gonzaga visits San Diego for 7 p.m. Thursday action and Loyola Marymount for a 4 p.m. Saturday game with both contests on ROOT+.
Redhawk women's basketball
Seattle goes to New Mexico State for a 5 p.m. Thursday clash before hosting California Baptist at 2 p.m. Sunday.
Both games can be seen on ESPN+.
Bulldog women's basketball
Gonzaga entertains San Francisco at 6 p.m. Thursday before dropping in on Loyola Marymount at noon Saturday.
Falcon men's basketball
Seattle Pacific goes north to Alaska this week, playing Alaska Anchorage at 8:30 p.m. Thursday and Alaska Fairbanks at 6:15 p.m. Saturday.
Falcon women's basketball
The Falcons visit Alaska Anchorage at 6:15 p.m. Thursday and Alaska Fairbanks at 4 p.m. Saturday.