Sports Roundup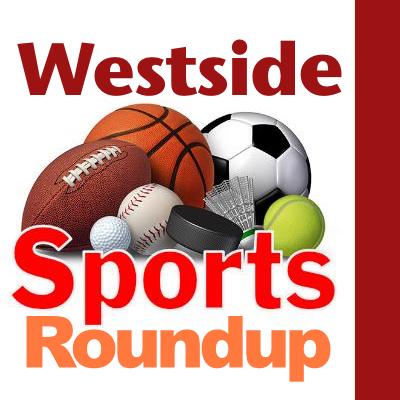 Sun, 01/09/2022
By Tim Clinton
SPORTS EDITOR
Covid, snow and ice have taken a heavy toll on area high school sports.
No events took place the week between Christmas and New Year's Day and very few happened this past week.
The following is a rundown of the basketball games that did occur:
Boys basketball
Chief Sealth 69, Nathan Hale 60
The Seahawks of Chief Sealth slipped past Nathan Hale in Saturday's Metro League action.
Seattle Prep 64, West Seattle 62
Seattle Prep won a close one against West Seattle on Saturday.
O'Dea 59, Ballard 44
The Irish bagged a win Saturday against the Beavers.
Life Christian 68, SCS 38
Seattle Christian absorbed a Saturday loss.
Auburn Mountainview 63, KC 46
Kennedy Catholic fell to Auburn Mountainview in a Friday game.
Kentwood 55, Mt. Rainier 47
The Conquerors claimed a win Friday against the Rams.
Port Angeles 71, Highline 64
Port Angeles took Evergreen's place on the Pirates' schedule and emerged victorious.
Renton 74, Foster 34
Renton routed the Bulldogs on Friday.
Kennedy Catholic 74, Decatur 61
The Lancers were decisive winners at Decatur in Wednesday's action.
Foster 66, Lindbergh 62
Foster outlasted Lindbergh on Tuesday.
SCS 68, Cascade Christian 61
Seattle Christian scored a win last Tuesday.
Girls basketball
Holy Names 53, Ballard 40
Ballard fell to the all girls school Saturday.
Nathan Hale 51, Chief Sealth 26
Chief Sealth suffered a Saturday defeat.
Seattle Prep 62, West Seattle 60
West Seattle lost a two-point game Saturday.
Life Christian 31, SCS 28
Seattle Christian came up short in a low scoring game Saturday.
KC 52, Auburn Mountainview 37
Kennedy Catholic tamed the Lions last Friday.
Kentwood 70,  Mt. Rainier 28
Kentwood cut down the Rams on Friday.
Renton 41, Foster 37
Foster fell by four Friday.
Lindbergh 50, Tyee 25
Lindbergh gave the Totems double trouble Friday.
Kennedy Catholic 65, Decatur 37
The Lancers grabbed a win over the Gators last Wednesday.
Cascade Christian 46, SCS 21
The Warriors went down to a Tuesday defeat.