Sports Roundup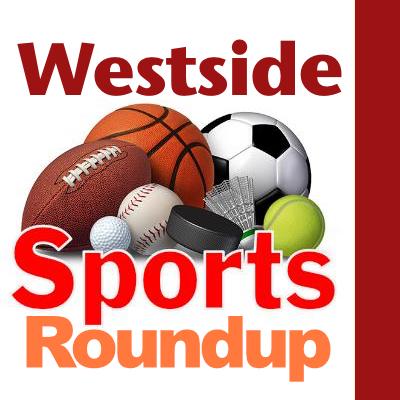 Mon, 01/17/2022
By Tim Clinton
SPORTS EDITOR

Boys basketball
Mt. Rainier 49, Auburn Mountainview 42
The Rams rallied for a victory Saturday.
Foster 79, Tyee 25
Foster prevailed decisively in Friday's battle for SeaTac supremacy.
Ballard 47, Nathan Hale 37
The Beavers felled Nathan Hale in Friday action.
Renton 72, Evergreen 26
The recently renamed Redhawks of Renton routed the Wolverines in a Friday game.
Kent-Meridian 82, Tyee 42
Kent-Meridian toppled the Totems last Wednesday.
Sultan 73, Evergreen 40
The Wolverines came up short in Wednesday's action.
West Seattle 63, Lakeside 47
West Seattle won big last Tuesday.
Blanchet 53, Chief Sealth 42
Chief Sealth took a loss against Blanchet on Tuesday.
Eastside Catholic 60, Ballard 46
Eastside Catholic bagged a win Tuesday over the Beavers.
Sammamish 71, Highline 52
Sammamish swished it way to victory over the Pirates on Tuesday.
Renton 76, Tyee 21
Renton was a winner against the Totems Tuesday.
Auburn 86, Mt. Rainier 36
The Trojans triumphed over the Rams last Monday.
Todd Beamer 77, Kennedy Catholic 49
Todd Beamer turned back the Lancers in Monday action.
Girls basketball
Ballard 44, Nathan Hale 17
It was clobbering time as the Beavers won big Friday.
Foster 47, Highline 30
Foster at Tyee was cancelled by Covid so the Bulldogs played the Pirates instead.
Renton 52, Evergreen 2
The Wolverines had a long night against Renton on Friday.
Blanchet 52, Chief Sealth 16
Blanchet scored a win over the Seahawks last Wednesday.
Lakeside 57, West Seattle 49
Lakeside slipped past West Seattle in Wednesday action.
Eastside Catholic 51, Ballard 35
The Beavers were downed by the Crusaders in Wednesday's game.
Sammamish 63, Highline 22
Highline came up short against Sammamish last Wednesday.
Foster 60, Rainier Beach 31
The Bulldogs buried Beach in Tuesday action.
Kentlake 49, Highline 9
The Falcons flew past the Pirates last Tuesday.
Kennedy Catholic 53, Todd Beamer 31
Kennedy Catholic topped Todd Beamer last Monday.
Auburn 66, Mt. Rainier 25
Auburn climbed past Mount Rainier in Monday's game.
Kings 59, Ballard 35
The Beavers lost a non-league game Monday.