Sports Roundup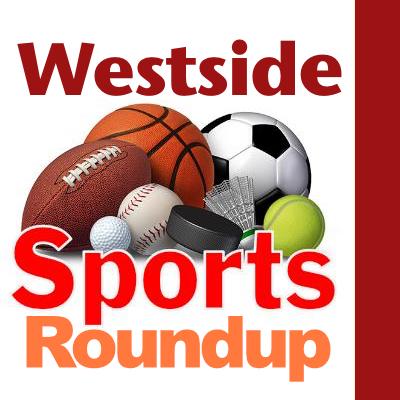 Tue, 01/25/2022
By Tim Clinton
SPORTS EDITOR
Boys basketball
Evergreen 67, Tyee 33
The Wolverines triumphed over the Totems in a Saturday Kingco Conference game.
Mt. Rainier 58, Todd Beamer 56
Mount Rainier slipped past the Titans in North Puget Sound League action Saturday.
Ballard 49, Stadium 37
The Beavers were convincing winners over Stadium in a Saturday non-league game.
Renton 64, Highline 57
Highline absorbed a close loss in a Kingco showdown Saturday.
Sammamish 91, Foster 36
Sammamish soundly thrashed the Bulldogs on Saturday.
Chief Sealth 63, Cleveland 43
Chief Sealth crushed Cleveland in a Friday battle in the Metro League.
Rainier Beach 72, West Seattle 65
The perennially solid Rainier Beach team beat the Wildcats Friday.
Seattle Prep 58, Ballard 43
The Panthers pounced in the Beavers this past Friday.
Federal Way 86, Kennedy 41
Federal Way flew by Kennedy Catholic on Friday.
Kentridge 63, Mt. Rainier 61
The Chargers were close winners against the Rams last Friday.
SCS 67, Klahowya 28
Seattle Christian scored a lopsided Nisqually League win Thursday.
Franklin Pierce 84, Highline 62
The Pirates were outgunned by the Cardinals in a Thursday non-league game.
Charles Wright 48, Evergreen 46
Charles Wright edged Evergreen last Wednesday.
Mt. Rainier 61, Tahoma 59
The Rams rallied to take another close one Tuesday.
Chief Sealth 57, Ingraham 44
The Seahawks soared over the Rams last Tuesday.
West Seattle 76, Lincoln 44
West Seattle waltzed to victory Tuesday.
Ballard 37, Franklin 26
Ballard won a low scoring contest Tuesday.
Mt. Rainier 63, Renton 57
Mount Rainier downed the Redhawks in last Monday's non-league game.
Highline 70, Lindbergh 37
The Pirates outpaced Lindbergh in Monday's game.
Foster 74, Evergreen 51
Foster felled Evergreen last Monday.
Girls basketball
Tyee 41, Evergreen 33
It was the Totems taking Saturday's clash.
Todd Beamer 57, Mt. Rainier 45
Todd Beamer topped the Rams last Saturday.
Renton 77, Highline 32
Renton racked up Saturday's win.
Sammamish 61, Foster 28
Sammamish was a winner in Saturday's game.
Kennedy 63, Federal Way 38
Kennedy Catholic put it in cruise control for Friday's victory.
Kentridge 53, Mt. Rainier 32
Kentridge was a winner Friday against the Rams.
Chief Sealth 62, Cleveland 50
The Seahawks sank Cleveland in Friday's Metro League tilt.
Seattle Prep 49, Ballard 28
Ballard's Beavers were beaten Friday.
Klahowya 65, SCS 30
Klahowya snagged a Thursday win over Seattle Christian.
West Seattle 58, Lincoln 7
Everything went the Wildcats' way Wednesday.
Ballard 56, Franklin 47
Franklin fell to the Beavers last Wednesday.
Chief Sealth 37, Ingraham 34
The Seahawks scored a Wednesday win over the Rams.
Foster 64, Evergreen 10
The Bulldogs owned the day Wednesday.
Highline 46. Lindbergh 38
Wednesday went to the Pirates.
Tahoma 74, Mt. Rainier 37
Tahoma tallied a Tuesday win against Mount Rainier.