Sports Roundup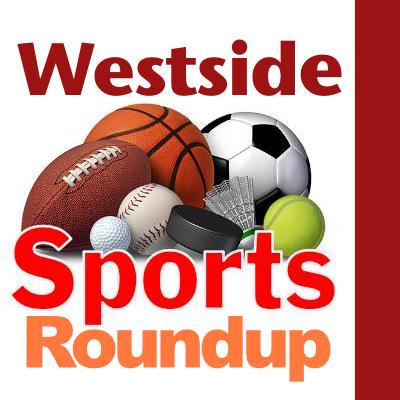 Mon, 01/31/2022
by Tim Clinton
Sports Editor
Boys basketball
Kennedy 69, Kentridge 65
The Lancers speared the Chargers in North Puget Sound League action Saturday.
SCS 65, Bellevue Christian 53
Seattle Christian also emerged victorious Saturday in a Nisqually League battle.
Kamiak 58, Ballard 53
The Beavers were edged in a Saturday non-league clash.
Renton 76, Tyee 50
Renton showed why it is on top of the Kingco 2A standings in Saturday's win over the Totems.
West Seattle 72, Chief Sealth 39
West Seattle waltzed past its crosstown rivals in Friday's game.
Ballard 44, Roosevelt 38
Ballard won a low-scoring game against the Roughriders on Friday.
Highline 81, Tyee 34
The Pirates sailed by the Totems this past Friday.
 Lindbergh 70, Foster 65
The Eagles flew by Foster Friday.
Sammamish 50, Evergreen 40
Evergreen was felled by Sammamish in Friday's action.
SCS 79, Cascade Christian 63
Seattle Christian won decisively Friday.
Auburn 107, Kennedy 45
Auburn strutted its first place stuff against the Lancers Thursday.
Federal Way 64, Mt. Rainier 48
Federal Way owned the day against the Rams on Thursday.
Evergreen 55, Summit 30
Evergreen emerged victorious in Wednesday's non-league contest.
Ballard 59, Chief Sealth 49
Ballard won by 10 Tuesday against the Seahawks.
O'Dea 71, West Seattle 57
The Wildcats were defeated by the Irish on Tuesday.
Highline 86, Foster 47
Highline buried the Bulldogs last Tuesday.
Sammamish 75, Tyee 22
Sammamish won Tuesday's battle of Totems.
Mt. Rainier 73, TJ 48
Mount Rainier triumphed at Thomas Jefferson last Monday.
Tahoma 91, Kennedy 49
Tahoma got the best of the Lancers Monday.
SCS 81, East Jefferson 58
Seattle Christian rallied against the team from Chimacum Monday.
Girls basketball
Mt. Rainier 57, Kentlake 33
Mount Rainier won decisively against the Falcons this past Saturday.
Kentridge 42, Kennedy 40
The Lancers lost a heartbreaker Saturday.
Bellevue Christian 35, SCS 22
Seattle Christian lost a Saturday defensive game.
West Seattle 59, Chief Sealth 24
West Seattle owned the night Friday.
Ballard 57, Roosevelt 48
Ballard slipped past the Roughriders in Friday action.
Highline 34, Tyee 29
The Pirates tamed the Totems Friday.
Foster 46, Lindbergh 7
Foster held the Eagles to single digit scoring Friday.
Sammamish 40, Evergreen 20
Sammamish doubled the Wolverine point total Friday.
Cascade Christian 57, SCS 25
Seattle Christian fell Friday.
Mt. Rainier 55, Federal Way 43
Mount Rainier towered over the Eagles last Thursday.
Auburn 59, Kennedy 42
The Trojans triumphed over the Lancers in Thursday's action.
Ballard 57, Chief Sealth 16
Wednesday's game belonged to the Beavers.
West Seattle 47, Holy Names 36
West Seattle won Wednesday.
Foster 53, Highline 42
Foster prevailed against the Pirates last Wednesday.
Sammamish 53, Tyee 10
Sammamish scored Wednesday's win.
Washington 48, Evergreen 9
The Wolverines went down to a Wednesday non-league loss.
Chief Sealth 35, Rainier Beach 26
The Seahawks turned back the Vikings Tuesday.
Mt. Rainier 68, TJ 37
Mount Rainier was a winner against Thomas Jefferson last Monday.
Tahoma 62, Kennedy 42
Kennedy Catholic took a loss to Tahoma in Monday's game.
Chief Sealth 46, Evergreen 27
Chief Sealth carried last Monday's non-league game.
Mercer Island 69, Highline 24
The Islanders fended off the Pirates in Monday's non-leaguer.
East Jefferson 29, SCS 28
Seattle Christian lost a close one last Monday.