Sports Roundup 3-22-22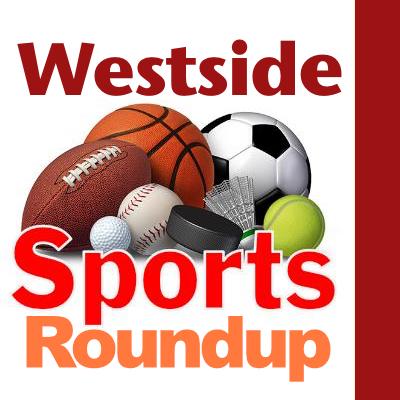 Tue, 03/22/2022
By Tim Clinton
Sports Editor
Baseball
West Seattle 10, Highline 0
West Seattle tangled with Highline at T-Mobile Park Saturday morning and blanked the Pirates.
Ballard 10, Mount Vernon 2
The Beavers brought home a win from Mount Vernon Saturday.
Davis 5, Kennedy 2
Kennedy Catholic took a Saturday loss in Yakima.
West Valley 12, Kennedy 2
West Valley of Yakima was a convincing winner over the visiting Lancers this past Friday.
Kennedy 6, Auburn-Riverside 1
Kennedy Catholic fared better in a Thursday home game.
Evergreen 10, Cleveland 2
The Wolverines were big winners Thursday.
West Seattle 3, Steilacoom 2
West Seattle won a close one Thursday against Sheilacoom.
Decatur 7, Mt. Rainier 1
The Rams fell to the Gators Thursday.
Ballard 9, Shorecrest 2
Ballard scored a non-league win Wednesday.
Highline 9, Cleveland 6
The Pirates outslugged the Eagles last Tuesday.
Mt. Rainier 14, Auburn-Riverside 4
Mount Rainier towered above the Ravens Tuesday.
Kentwood 7, Kennedy 6
The Conquerors slipped past the Lancers last Tuesday.
Shorewood 4, Ballard 3
Shorewood squeezed out a Tuesday victory over the Beavers.
Ballard 13, Meadowdale 2
Ballard was not to be denied last Monday.
King's 15, Highline 3
King's got the best of the Pirates in Monday action.
Boys soccer
Kennedy 5, Highline 2
Kennedy Catholic was a winner against the Pirates this past Saturday.
Highline 7, Evergreen 1
Highline cruised past the Wolverines Friday.
Foster 4, Lindbergh 1
The Bulldogs pounced on the Eagles in Friday's game.
West Seattle 5, Cleveland 0
The Wildcats shut out Cleveland last Thursday.
Ballard 4, Rainier Beach 0
Ballard also won by shutout Thursday.
Chief Sealth 1, Blanchet 1
Chief Sealth caught Blanchet for a Thursday tie.
Tyee 1, Auburn 1
The Totems were fit to be tied Thursday.
Liberty 2, Kennedy 0
Liberty blanked the Lancers in a Thursday non-league match . 
Chief Sealth 2, Ballard 1
Chief Sealth edged the Beavers last Tuesday.
Foster 8, Tyee 1
Foster flattened the Totems Tuesday.
Kennedy 0, Sumner 0
The Lancers played to a scoreless tie Tursday.
Seattle Prep 2, West Seattle 0
West Seattle took a loss last Tuesday.
Sammamish 4, Highline 1
Highline salvaged one goal against Sammamish.
Fastpitch softball
Roosevelt 8, Kennedy 1
Roosevelt routed the Lancers on Saturday.
Auburn Mountainview 17, Chief Sealth 4
Auburn Mountainview slammed the Seahawks Saturday.
Mt. Rainier 11, Highline 1
The Rams rallied past the Pirates on Friday.
Kentridge 4, West Seattle 0
The Wildcats lost by shutout last Friday.
Shorewood 13, Ballard 3
Ballard was battered by Shorewood on Friday.
Ballard 17, Chief Sealth 7
Ballard has a much better outing Thursday.
West Seattle 19, Seattle Prep 1
West Seattle stomped on Seattle Prep last Thursday.
TJ 10, Highline 0
Thomas Jefferson triumphed over Highline Wednesday.
Interlake 14, Evergreen 3
The Saints were winners over Evergreen last Wednesday.
Chief Sealth 15, Ingraham 14
Chief Sealth win a slugfest on Tuesday.
Ballard 16, Nathan Hale 2
Ballard burned the Rams last Tuesday.
West Seattle 19, Garfield 8
West Seattle grabbed a win over Garfield.
Lynnwood 13, West Seattle 12
West Seattle took a close loss last Monday.