Sports Roundup 3-27-22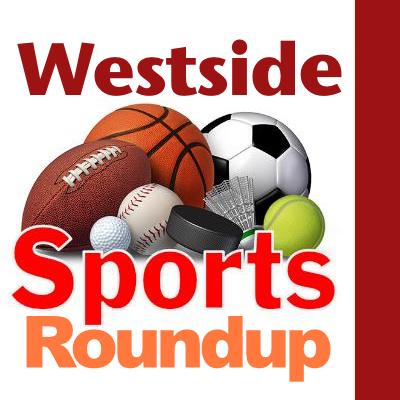 Sun, 03/27/2022
By Tim Clinton
SPORTS EDITOR
Baseball
Chief Sealth 11, No. Thurston 3
Chief Sealth pounded North Thurston in non-league action Saturday.
West Seattle 6, Gig Harbor 5
The Wildcats turned back the Tides this past Saturday.
Interlake 1, Highline 0
Highline absorbed a tough Kingco loss Saturday.
Kennedy 10, Todd Beamer 0
Kennedy Catholic blanked the Titans in a Friday game.
West Seattle 5, O'Dea 1
The Wildcats pounced on the Irish this past Friday.
Chief Sealth 10, Nathan Hale 0
Chief Sealth shut down Nathan Hale Friday.
Ballard 16, Rainier Beach 0
Ballard breezed by Beach last Friday.
Highline 1, Evergeen 0
The Pirates slipped past the Wolverines on Friday.
Auburn 5, Mt. Rainier 4
Friday it was the Trojans edging the Rams.
Kennedy 9, Auburn Mountainview 7
The Lancers outslugged Auburn Mountainview in Thursday action.
Kentwood 8, Mt. Rainier 0
The Rams suffered a shutout loss Thursday.
Chief Sealth 1, O'Dea 0
The Seahawks shut down O'Dea on Wednesday.
West Seattle 3, Ballard 1
West Seattle won Wednesday against Ballard.
Mt. Rainier 11, Todd Beamer 1
The Rams triumphed over Todd Beamer Tuesday.
Kennedy 1, Decatur 0
Kennedy Catholic edged out the Gators.
Ballard 10, Edmonds-Woodway 3
Ballard won in Tuesday action.
Evergreen 4, Renton 3
The Wolverines dealt the Redhawks a Tuesday defeat.
Highline 17, Foster 0
The Pirates cruised to victory Monday over Foster.
East Jefferson 6, SCS 5
Seattle Christian lost a close one Monday.
Fastpitch softball
West Seattle 10, Kentlake 7
West Seattle shorted out the Chargers Friday.
Ballard 15, Shorecrest 3
Ballard blasted Shorecrest in Friday action.
Tyee 16, Lindbergh 10
Tyee took a slugfest Friday.
Evergreen 5, Cleveland 4
Evergreen edged the Eagles Thursday.
Mt. Rainier 12, Federal Way 11
The Rams rallied past Federal Way in Thursday's ballgame.
Ballard 10, Eastside Catholic 9
Ballard won a close one Tuesday.
Chief Sealth 13, Rainier Beach 3
Chief Sealth beat Beach badly Tuesday.
Boys soccer
SCS 2, Life Christian 2
Seattle Christian played to a 2-2 tie Saturday
Evergreen 3, Renton 0
Evergreen towered above Renton in a Friday game.
Kennedy 2, TJ 0
The Lancers blanked the Raiders last Friday.
Chief Sealth 3, Franklin 2
The Seahawks outgunned the Quakers Friday.
Ballard 0, Eastside Catholic 0
Ballard battled to a scoreless tie Friday.
Lindbergh 2, Tyee 0
The Eagles blanked the Totems in Friday action.
Sammamish 4, Foster 1
Sammamish mashed the Bulldogs on Friday.
Auburn Mountainview 5, Mt. Rainier 1
Auburn Mountainview gunned down Mount Rainier Friday.
Bellevue Christian 3, SCS 2
Bellevue Christian beat the Warriors Thursday.
Ballard 4, Cleveland 0
Ballard blanked the Eagles last Wednesday.
Chief Sealth 1, Eastside Cath. 0
It was a close win by shutout for Chief Sealth Wednesday.
Lincoln 4, West Seattle 0
West Seattle was blanked Wednesday.
Evergreen 5, Foster 2
Evergreen beat Foster last Tuesday.
Kennedy 4, Todd Beamer 1
The Lancers emerged victorious Tuesday.
Mt. Rainier 2, Auburn-Riverside 1
The Rams climbed over the Ravens this past Tuesday.
Highline 3, Renton 3
It was a high-scoring tie for Highline Tuesday.
Sammamish 6, Tyee 2
The Totems topped the Totems on Tuesday.
Chief Sealth 6, Cleveland 0
Chief Sealth clobbered Cleveland last Monday.
Ballard 3, Ingraham 1
The Beavers were triumphant Monday.
West Seattle 2, Lakeside 0
West Seattle won last Monday's match by shutout.