Sports Roundup 4-4-22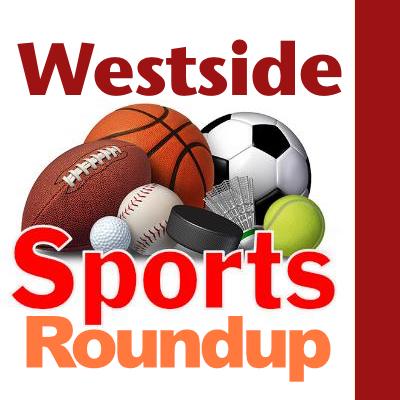 Mon, 04/04/2022
By Tim Clinton
SPORTS EDITOR
Baseball
West Seattle 10, Eastside Catholic 4
West Seattle cruised to a victory over Eastside Catholic this past Friday.
Ballard 10, Lincoln 0
The Beavers also won decisively Friday.
Kennedy 2, Federal Way 0
Kennedy Catholic blanked the Eagles on Friday.
Garfield 2, Chief Sealth 0
The Seahawks were shut out Friday by the Bulldogs.
Kentridge 3, Mt. Rainier 0
Mount Rainier also lost a close one by shutout Friday.
Sammamish 3, Highline 0
Sammamish stymied the Highline offense Friday.
Kennedy 13, Kentlake 1
The Lancers feasted on Falcons pitching Thursday.
Tahoma 5, Mt. Rainier 1
Tahoma topped the Rams on Thursday.
West Seattle 10, Roosevelt 0
West Seattle won big Wednesday.
Ballard 2, Ingraham 1
The Beavers slipped past the Rams on Wednesday.
Chief Sealth 2, Eastside Catholic 2
Chief Sealth battled to a rare tie in baseball Wednesday.
Tyee 16, Foster 0
The Totems trounced the Bulldogs last Wednesday.
Highline 20, Renton 7
Highline handled the Redhawks Wednesday.
Lindbergh 5, Evergreen 4
Lindbergh topped Evergreen by one run Wednesday.
Kennedy 11, Kent-Meridian 0
The Lancers routed the Royals last Tuesday.
A-M 1, Mt. Rainier 0
Auburn squeaked by the Rams Tuesday.
West Seattle 19, Franklin 2
The Wildcats also won decisively last Monday.
Chief Sealth 10, Rainier Beach 0
Chief Sealth shut down the Vikings Monday.
Lakeside 7, Ballard 6
The Beavers.took a one-run loss Monday.
Highline 12, Tyee 0
Highline handed Tyee a loss Monday.
Evergreen 11, Foster 0
Evergreen scored a big win over Foster last Monday.
Boys soccer
West Seattle 3, Roosevelt 0
West Seattle shut down the Roughriders on Saturday.
Mt. Rainier 2, K-M 2
The Rams and Royals played to a 2-2 tie Friday.
Auburn-Riverside 2, Kennedy 1
Kennedy Catholic took a loss Friday.
Evergreen 4, Tyee 2
Evergreen toppled the Totems last Friday.
Foster 4, Highline 1
The Bulldogs buried the Pirates in Friday's game.
Chief Sealth 2, Lakeside 2
Chief Sealth knotted Lakeside Thursday.
Franklin 2, West Seattle 1
The Quakers edged the Wildcats Thursday.
Mt. Rainier 6, Todd Beamer 1
Mount Rainier won Tuesday's road game.
Kennedy 4, Kentlake 0
Kennedy Catholic shut down the host Falcons Tuesday.
Ballard 2, Blanchet 0
Ballard blanked Blanchet last Tuesday.
Chief Sealth 3, Garfield 2
The Seahawks outlasted the Bulldogs Tuesday.
O'Dea 3, West Seattle 0
West Seattle was shut out by the Irish.
Foster 2, Renton 1
Foster pulled out a close victory Tuesday.
Highline 4, Tyee 2
The Pirates sailed past the Totems Tuesday.
Softball
Highline 12, Tyee 10
Highline outslugged the Totems in Friday's action.
West Seattle 16, Ingraham 6
The Wildcats scored a decisive win Friday.
Highline 25, Renton 2
Highline really racked up the runs Thursday.
Auburn-Riverside 15, Kennedy 12
Kennedy lost a slugfest to the Ravens Thursday.
Evergreen 15, Tyee 1
The Wolverines won decisively this past Wednesday.
West Seattle 28, Cleveland 0
West Seattle downed the Eagles Tuesday.
Ballard 16, Garfield 3
The Beavers cut down Garfield last Tuesday.
Chief Sealth 15, Nathan Hale 2
Chief Sealth went out and clobbered the Rams last Tuesday.
Highline 15, Evergreen 5
Highline won last Monday's crosstown game.