Sports Roundup 4-11-22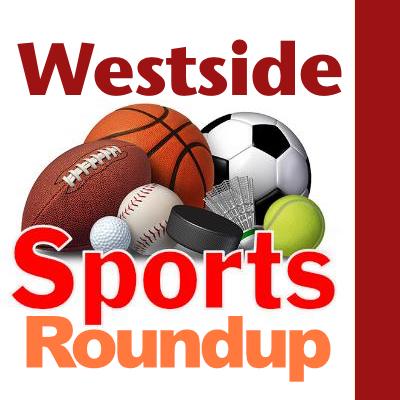 Mon, 04/11/2022
By Tim Clinton
Sports Editor
Baseball
Garfield 8, Ballard 7
Garfield edged out Ballard in a Saturday ballgame.
West Seattle 12, Nathan Hale 2
West Seattle tattooed another opponent Friday, running its Metro League record to 8-0 and its overall mark to 12-0.
Garfield 12, Ballard 6
Ballard also fell to the Bulldogs this past Friday.
Chief Sealth 10, Seattle Prep 9
The Seahawks outslugged Seattle Prep in Thursday action.
Kennedy Catholic 4, Tahoma 2
The Lancers beat the Bears in a Thursday makeup game.
West Seattle 7, Seattle Prep 0
West Seattle shut out the Panthers on Wednesday.
Evergreen 14, Renton 5
Evergreen routed Renton this past Wednesday.
Highline 14, Foster 1
The Pirates cruised past Foster Wednesday.
Chief Sealth 5, Lincoln 2
The Seahawks emerged victorious Wednesday.
Ballard 5, Nathan Hale 2
Ballard blasted the Rams in Wednesday action.
Kennedy Catholic 5, Auburn 2
Kennedy Catholic came through Wednesday.
Federal Way 8, Mt. Rainier 6
Mount Rainier took a Wednesday loss to the Eagles.
TJ 5, Mt. Rainier 0
Thomas Jefferson shut down the Rams' bats last Tuesday.
West Seattle 17, Cleveland 1
West Seattle easily handled the Eagles in Monday action.
Evergreen 9, Tyee 2
Evergreen topped Tyee last Monday.
Seattle Prep 7, Ballard 4
Ballard went down to a Monday defeat.
Softball
West Seattle 17, Nathan Hale 6
West Seattle slugged its way to victory Friday.
West Seattle 15, Lincoln 1
The Wildcats were also winners Thursday.
Chief Sealth 20, Seattle Prep 10
Chief Sealth clubbed Seattle Prep on Thursday.
Ballard 12, Cleveland 2
Ballard buried Cleveland in Thursday action.
Kennedy 11, Auburn Mountainview 3
Kennedy Catholic connected for a win Thursday.
Ballard 15, Seattle Prep 3
Seattle Prep was a victim of another Beavers mauling last Tuesday.
Evergreen 12, Lindbergh 3
Evergreen stood tall Tuesday.
Highline 21, Renton 6
Highline hammered the Redhawks.
Decatur 8, Kennedy 0
The Lancers were shut down by the Gators Tuesday.
Boys soccer
Highline 2, Lindbergh 1
The Pirates sailed past Friday's foe.
Sammamish 3, Evergreen 1
Evergreen salvaged one goal in Friday's loss.
Garfield 2, West Seattle 1
Garfield grabbed Thursday's win by one goal.
Roosevelt 1, Ballard 0
Ballard was blanked Thursday by the Roughriders.
Kennedy Catholic 10, Auburn 0
The Lancers trounced the Trojans in Wednesday action.
Mt. Rainier 2, Kentlake 0
Mount Rainier won by shutout Wednesday.
Renton 3, Tyee 0
The Totems were topped by the Redhawks Wednesday.
West Seattle 3, Eastside Catholic 0
West Seattle won Tuesday's match.
Ballard 1, Garfield 1
Ballard battled the Bulldogs to a Tuesday tie.
Seattle Prep 2, Chief Sealth 1
Seattle Prep edged the Seahawks last Tuesday.
Kennedy 5, Kent-Meridian 2
Kennedy Catholic routed the Royals in a Monday match.
Mt. Rainier 2, TJ 2
The Rams and Raiders played to a tie last Monday.