Sports Roundup 5-16-22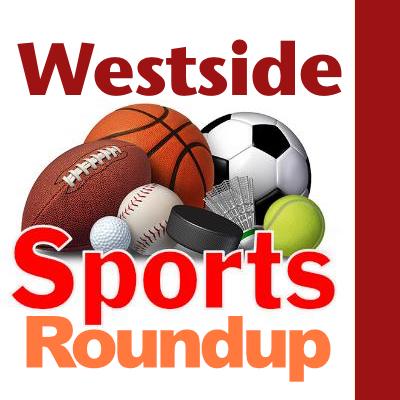 Mon, 05/16/2022
By Tim Clinton
SPORTS EDITOR
Softball
Roosevelt 7, Ballard 1
Ballard settled for second place in the Metro League tournament with Friday's championship loss.
The Beavers host Juanita or Blanchet at 3:30 p.m. Thursday at the Southwest Athletic Complex to open Sea-King District action.
Chief Sealth 18, Garfield 3
The Seahawks finished fifth in the Metro tournament by beating the Bulldogs Friday.
They host West Seattle at 3:30 p.m. Tuesday at the SWAC in the district opener for both teams.
Chief Sealth 23, Eastside Catholic 18
Chief Sealth opened Friday with a wild win over the Crusaders.
West Seattle 11, Eastside Catholic 7
The Wildcats snagged seventh in the Metro League with Friday's victory.
Garfield 8, West Seattle 5
West Seattle fell to Garfield earlier in the day.
Tyee 7, Evergreen 5
Tyee took third and Evergreen fourth with Friday's Kingco League tournament results.
Sammamish 25, Highline 1
Highline wound up second in the Kingco tournament with Friday's championship loss.
Highline 14, Evergreen 4
Highline won Wednesday's playoff battle between crosstown rivals.
Sammamish 20, Tyee 5
Sammamish topped Tyee in Wednesday Kingco playoff action.
Ballard 19, Eastside Catholic 5
Ballard blasted the Crusaders Wednesday.
West Seattle 24, Rainier Beach 0
The Wildcats blanked Beach in their first playoff game of the day Wednesday.
Holy Names 13, West Seattle 3
West Seattle lost Wednesday's second game.
Chief Sealth 17, Seattle Prep 13
The Seahawks outslugged the Panthers in Wednesday's first game.
Blanchet 14, Chief Sealth 3
Blanchet got the best of Chief Sealth in Wednesday's second game.
Boys soccer
Highline 8, Washington 0
Highline annihilated its guests in Tuesday's playoff match.
North Kitsap 5, Highline 4
The Pirates' playoff run came to a halt with Thursday's loss in Poulsbo.
Kingston 3, Foster 2
Foster's season ended with Tuesday's narrow defeat.
Puyallup 1, Kennedy 0
Kennedy Catholic fell to the host Vikings in Tuesday loser-out West Central District Class 4A action.
Baseball
West Seattle 3, Eastside Catholic 1
West Seattle captured first place in the Metro League tournament with Saturday's win and advances to state regional play next Saturday at Bannerwood Park in Bellevue.
The Wildcats will meet the winner of Tuesday's Stanwood at Kelso game at a time to be announced.
Blanchet 2, Ballard 1
Ballard came up one run shy of state regionals Saturday, taking a loss in the game for fourth place out of the Metro League.
Ballard 8, Roosevelt 0
The Beavers shut down the Roughriders in Thursday's playoff.
Sumner 9, Kennedy 7
The Lancers lost a wild one to the Spartans in a Tuesday WCD playoff game.
Kingston 4, Evergreen 1
The Wolverines fell to Kingston in Tuesday playoff action at Evergreen.
North Kitsap 10, Highline 0
Highline also fell in a Tuesday play