SportsWatch 5-23-22
SportsWatch 5-23-22
Sporting events worth keeping an eye on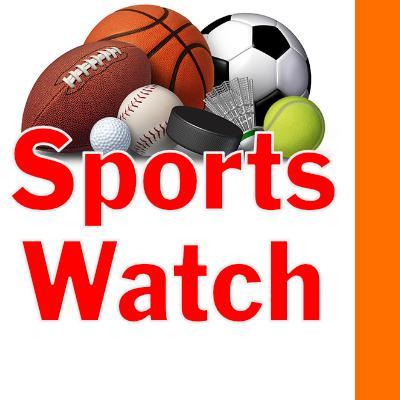 Mon, 05/23/2022
By Tim Clinton
SPORTS EDITOR
High schools
Baseball
West Seattle plays in the state Class 3A semifinals Friday, taking on Mercer Island in a 7 p.m. game at Gesa Stadium in Pasco.
The winner plays the winner between Kennewick and Mount Spokane for the championship at 7 p.m. Saturday at the same site and the losers play for third and fourth place at 1 p.m. Saturday.
Fastpitch softball
Ballard enters the state Class 3A tournament in the double elimination portion Friday, facing Bonney Lake at 1 p.m. on Field No. 1 at the Regional Athletic Complex in Lacey.
The tournament runs through Saturday.
Track and field
Mount Tahoma High School in Tacoma hosts the 2A, 3A and 4A state boys and girls action this Thursday, Friday and Saturday.
Field events begin at 3 p.m. Thursday with running events starting at 3:30 p.m., with field events opening at 9 a.m. Friday and running events at 11 a.m.
Saturday field and running events both begin at 10:30 a.m.
State Class 1B, 2B and 1A action is being held at Eastern Washington University in Cheney.
Golf
State tournament play takes place this Tuesday at various locations throughout Washington.
Brayden Vreugdenhil of Seattle Christian faces an 8:48 a.m. tee time at the Indian Canyon course in Spokane, with Andy Perovich of Mount Rainier teeing off at 10:10 a.m. at the Indian Summer course in Olympia.
Rocky Eltzkom of Kennedy Catholic goes at 10:20 a.m. at Indian Summer in Olympia and Anika Schau of the Lancer girls team tees off at 11:30 a.m. at the Hawks Prairie course in Lacey.
Tennis
State boys and girls action runs this Friday and Saturday.
Seattle's Nordstrom Tennis Center is hosting the 2A action, with the 3A in Richland and the 4A in Kennewick.
Class 1A, 2B and 1B play is at the Yakima Tennis Club.
Pros
Mariners
Seattle hosts the Oakland A's at 6:40 p.m. Tuesday and 1:10 p.m. Wednesday at T-Mobile Park and the Houston Astros fly in for games at 6:40 p.m. Friday, 7:10 p.m. Saturday and 1:10 p.m. Sunday.
The Mariners visit the Baltimore Orioles at 4:05 p.m. Tuesday as Camden Yards.
Seattle games can be seen on ROOT Sports cable television.
Sounders
Seattle's soccer team hosts Charlotte for 6:30 p.m. Sunday action at Lumen Field with Fox Sports 1 carrying the action live.
Storm
Seattle hosts New York for a 7 p.m. Friday women's basketball game at the  Climate Pledge Arena and for a 3 p.m. contest Sunday.
Fox 13+ will broadcast both games.
OL Reign
The Seattle women's soccer franchise hosts Kansas City at 7 p.m. Wednesday at Lumen Field and San Diego at noon Sunday at the same site.