Sportswatch 6-14-22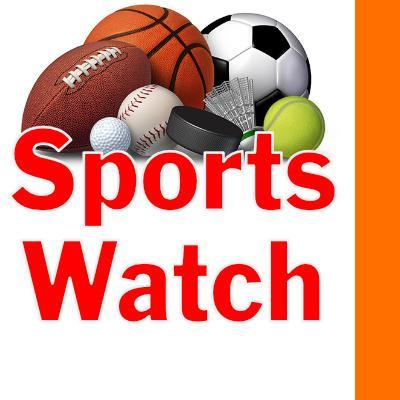 Tue, 06/14/2022
By Tim Clinton
SPORTS EDITOR
Baseball
Summer Collegiate
The DubSea Fish Sticks will be at home at Mel Olson Stadium for three games this week.
Baseball Beyond Borders visits the White Center team for a 7:05 p.m. game Thursday and the Seattle Blackfins drop by at the same time Friday.
The Everett Merchants come in for 6:05 p.m. action Saturday.
Little League
District 7 All-Stars
The Majors age 10-12 tournament and the age 11 tournament open Saturday, June 25.
Bar-S in West Seattle is the site of the Majors tournament with the 11s playing at North SeaTac Park.
Both finals start at 6 p.m. Thursday, June 30 with any if necessary games Friday, July 1 at 6 p.m.
Minors age 8-10 play will be hosted by PacWest starting Saturday, July 9.
The final starts at 6 p.m. Thursday, July 14 with the if necessary game the next day at the same time.
Pros
Mariners
Seattle hosts the Minnesota Twins for a 1:10 p.m. game Wednesday at T-Mobile Park before the Los Angeles Angels fly in for five games.
Action starts at 7:10 p.m. Thursday and Friday with a split doubleheader slated for 1:10 p.m. and 7:10 p.m. Saturday.
The American League West rivals meet again at 1:10 p.m. Sunday.
Seattle has Monday off before visiting the Oakland A's at 6:40 p.m. Tuesday.
Mariners action is carried on ROOT Sports Northwest.
Sounders
Seattle's men's soccer team hosts Los Angeles FC for a noon Saturday match at Lumen Field to be aired by Channel 4.
Storm
Seattle visits Connecticut at 4 p.m. Friday and New York at 9 a.m. Sunday.
Friday's game can be seen on Fox 13+, CBSSN and Amazon and Sunday's on Twitch.
OL Reign
The Seattle-based women's soccer team hosts Angel City FC for a 7 p.m. Saturday match on Twitch.
Lumen Field is the site of the action.
Seawolves
Seattle advances to the Major League Rugby Western Conference final Saturday, paying a 4 p.m. visit to Houston on Fox Sports 2.
The Seawolves won their playoff opener against San Diego by a 43-19 score Sunday at Starfire Stadium in Tukwila.
Rainiers
Tacoma entertains the Sacramento Rivercats at 6:05 p.m. Wednesday, 7:05 p.m. Thursday and Friday, 5:05 p.m. Saturday and 1:35 p.m. Sunday at Cheney Stadium.
The Rainiers travel to Sugar Land, Texas for 5:05 p.m. Tuesday action.
Aquasox
Everett hosts the Tri-City team for games at 7:05 p.m. Wednesday, Thursday, Friday and Saturday and for a 4:05 p.m. Sunday game.
The Aquasox are off to Spokane for a 6:35 p.m. game Tuesday.
Emerald Downs
Auburn's horse racing track hosts action at 7 p.m. Friday and at 2:15 p.m. Saturday and Sunday.