Sportswatch 9-19-22
Sportswatch 9-19-22
Sporting events worth keeping an eye on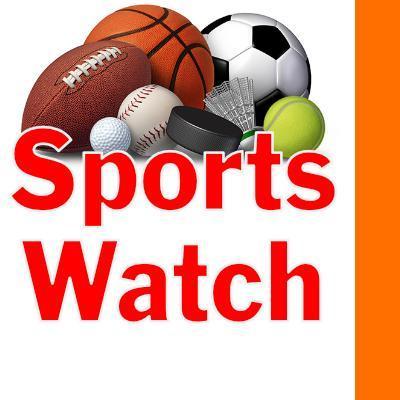 Mon, 09/19/2022
By Tim Clinton
SPORTS EDITOR
High schools
Football
Highline hosts Evergreen for a 6 p.m. game Thursday at Highline Memorial.
Mount Rainier entertains Auburn on the same field at 7 p.m. Friday as Foster visits Renton.
Chief Sealth gets a 7:30 p.m. visit from crosstown rival West Seattle at the Southwest Athletic Complex and Ballard is at Rainier Beach at 7:45 p.m.
Kennedy Catholic hosts Decatur at 1 p.m. Saturday at Highline Memorial.
Pros
Mariners
Seattle is in Oakland for a 6:40 p.m. game against the A's on Wednesday ahead of a 12:37 p.m. game Thursday.
Then it's on to Kansas City for a 5:10 p.m. Friday game followed by more action at 4:10 p.m. Saturday and 11:10 a.m. Sunday.
Seattle comes home to T-Mobile Park to play the Texas Rangers at 6:40 p.m. Tuesday.
Mariners games are televised on ROOT Sports Northwest.
Seahawks
Seattle hosts the Atlanta Falcons for a 1:25 p.m. Sunday game at Lumen Field that can be seen on Channel 13.
Sounders
Seattle entertains Cincinnati at 7 p.m. Tuesday at Lumen Field on Fox 13+.
OL Reign
The women's soccer team visits Gotham FC at 4 p.m. Wednesday and Houston at 4:30 p.m. Saturday.
Fox 13+ has Wednesday's match and Twitch has Saturday's.
Thunderbirds
Seattle visits Vancouver for a 7:30 p.m. Friday Western Hockey League match.
Rainiers
Tacoma entertain Round Rock at 6:05 p.m. Wednesday at Cheney Stadium.
The Express stays for 7:05 p.m. action Thursday and Friday and for a 5:05 p.m. Saturday game ahead of a 1:35 p.m. Sunday finale.
Colleges
Husky football
Washington opens Pac-12 play Saturday,  hosting Stanford at 7:30 p.m. on Fox Sports 1.
Cougar football
Washington State University gets a 1 p.m. visit from Oregon on Saturday on Channel 13.
Husky volleyball
Washington State University visits Washington at 6 p.m. Wednesday and the UW Huskies go to UCLA at 3 p.m. Sunday.