Sportswatch 9-28-22
Sportswatch 9-28-22
Sporting events worth keeping an eye on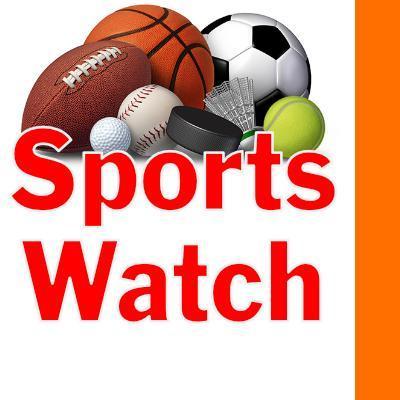 Tue, 09/27/2022
By Tim Clinton
SPORTS EDITOR
High School
Football
Mount Rainier hosts Kent-Meridian for a 6 p.m. Thursday game at Highline Memorial with Highline visiting Sammamish at 7 p.m.
Evergreen entertains Lindbergh at 7 p.m. Friday at Highline Memorial as Foster hosts Interlake and Kennedy Catholic goes to Federal Way.
West Seattle plays host to Lincoln at the Southwest Athletic Complex at the same time.
Chief Sealth visits Ingraham at 7:30 p.m. and Ballard travels to Garfield at 7:45 p.m.
Pros
Seahawks
Seattle visits the Detroit Lions for a 10 a.m. Sunday game that will be televised on Channel 13.
Mariners
Seattle continues its quest for a Wild Card berth this week, hosting the Texas Rangers at 6:40 p.m. Wednesday and Thursday at T-Mobile Park.
The Oakland A's come to town for games at 6:40 p.m. Friday and 1:10 p.m. Saturday and Sunday.
Next up will be the Detroit Tigers.  They visit for a 6:40 p.m. Monday game and for a 3:10 p.m. doubleheader Tuesday.
Mariners games can be seen on ROOT Sports.
Sounders
Seattle visits Kansas City for a 2 p.m. Sunday match to be carried on Fox Sports 1.
Kraken
Seattle goes to Vancouver for preseason action at 6:30 p.m. Thursday before turning around to host the Canucks at the same time Saturday at the Climate Pledge Arena.
It will be off to Calgary for 6 p.m. Monday action.
The Thursday and Monday games will be on KONG and Saturday's on ROOT.
OL Reign
Orlando invades for  a 7 p.m. Saturday match on Twitch.
Colleges
Husky football
Washington visits UCLA for 7:30 p.m. Friday action on ESPN.
Cougar football
Washington State entertains California at 2:30 p.m. Saturday on the Pac-12 network.
Husky volleyball
Washington goes to Stanford at 6 p.m. Friday and to California at 2 p.m. Sunday.