Pat's View: Grateful for close calls
Pat's View: Grateful for close calls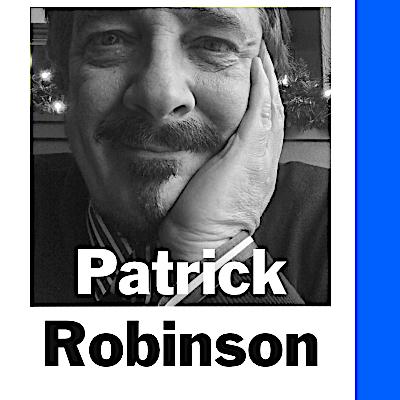 Tue, 10/18/2022
By Patrick Robinson
Over the course of your life you've probably had some close calls with disaster. If not you then you certainly know somebody who has.
In my case, I probably should have been gone more than ten times.
Six car wrecks in which the car was completely destroyed (I wasn't driving in all of them), three heart attacks, a gall bladder that was 15 minutes from failing requiring emergency surgery, a moment when I was nearly swept under a log jam in a river and numerous traffic incidents where a swerve or a quick foot on the brake stopped what might have been.
Is there a conclusion to be drawn? A lesson to be learned? An understanding about chance, or fate or purpose that can be reached?
In Greek mythology it was thought that there were three goddesses who presided over the birth and life of humans. Each person's destiny was thought to be determined by the three Fates, the sisters Clotho, Lachesis, and Atropos.
Clotho made major decisions, such as when a person was born and also when gods or mortals were to be saved or put to death. So perhaps I have Clotho to thank. The Greeks saw life as a thread that was measured and cut and Clotho's sister Lachesis measured that thread spun on Clotho's spindle. It was she who determined your Destiny, or thread of life. She was responsible for deciding how much time for life was to be allowed for each person. So is it Lachesis I should be grateful to?
Atropos was the sister who chose the manner of death and ended the life of mortals by cutting their threads. Which suggests I haven't hit on the proper method just yet.
Or is it something larger? It's entirely possible of course that I'm just exceedingly lucky and that my narrow escapes are pure chance. So many people have not been so fortunate. Literally millions.
Which means I'm grateful. Not just for surviving.
I have an incredible wife. I love her beyond measure.
I have reasonably good health for being on the planet for seven decades and quite honestly not working very hard to maintain it.
I can count my good friends as genuinely great people.
I have a good home, drive a car I like, and can pay my bills. My role in my neighborhood is one of service and I'm able to tell stories that need telling and take photographs that hopefully brighten the lives of others.
When I put my arms around these thoughts they not only fill me with gratitude, they make my survival seem purposeful. As if the fates, or another higher power took a look at me when I was much younger, wallowing in self pity, worthlessness, and depression and decided that I was worth preserving so I could do some good. That's how it feels.
So I count my blessings all the time. Gratitude helps me feel more positive and enjoy good experiences. It likely improves my health, equips me to deal with adversity, and allows me to build strong relationships.
Gratitude works.