Sportswatch 11-10-22
Sportswatch 11-10-22
Sporting events worth keeping an eye on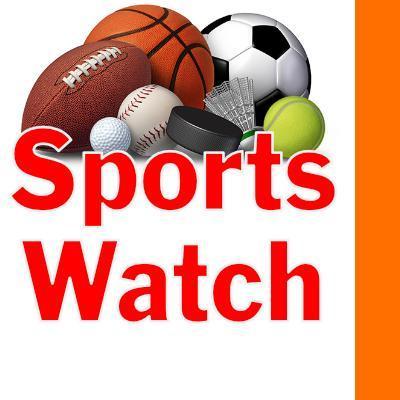 Thu, 11/10/2022
By Tim Clinton
SPORTS EDITOR
High schools
Football
Highline hosts Washougal  with a 7 p.m. Friday kickoff in the opening round of state Class 2A action.
Kennedy Catholic will take over Highline Memorial for its state 4A playoff Saturday, entertaining Richland at 4 p.m.
Kennedy is No. 4 state seed and Richland the No. 13 state seed.
Highline ranks No. 8 in 2A and Washougal No. 9.
Volleyball
Ballard visits Lake Washington for 5:30 p.m. Thursday district 3A play as West Seattle meets Mercer Island at Lakeside.
Kennedy Catholic goes to Curtis High School to face Olympia at 10 a.m. Friday as Mount Rainier travels to Curtis Junior High to battle Union.
Foster faces Washington at 11 a.m. at Franklin Pierce and Highline battles Franklin Pierce at 5 p.m.
Pros
Seahawks
Seattle will play the early bird role Sunday, taking on Tampa Bay in a 6:30 a.m. game in Munich, Germany.
Channel 7 will televise the action live along with the NFL network.
Kraken
Seattle hosts the Minnesota Wild at 7 p.m. Friday at the Climate Pledge Arena and entertains the Winnipeg Jets at 6 p.m. Sunday.
Friday's game can be seen on ESPN+ and Hulu and Sunday's will be broadcast on Root Sports Northwest.
Thunderbirds
Seattle visits Spokane at 7:05 p.m. Friday in Western Hockey League action before hosting the Calgary Hitmen at 6:05 p.m. Saturday at the Showare Center in Kent.
Colleges
Husky football
Washington pays a 4 p.m. visit to the Oregon Ducks Saturday in a game televised on Channel 13.
Cougar football
Washington State will be in Pullman playing Arizona State at 12:30 p.m. Saturday on the Pac-12 network.
Husky men
Washington hosts North Florida at 8 p.m. Friday and Utah Tech at 7 p.m. Monday with both games broadcast on Pac-12 WA.
Husky women
The UW entertains UC Davis at 5 p.m. Friday.
Cougar men
Washington State University visits Boise State at 4 p.m. Saturday and drops in on Prairie View A&M at 4 p.m. Tuesday.
Cougar women
The Cougars visit San Francisco at 1 p.m. Friday before hosting Prairie View at noon Sunday on the Pac-12 network.
Bulldog men
Gonzaga travels to San Diego to meet Michigan State at 3:30 p.m. Friday on ESPN.
Bulldog women
Gonzaga hosts Long Beach State at 7:30 p.m. Thursday and Southern Utah at 4 p.m. Saturday. The Bulldogs visit Wyoming at 7 p.m. Tuesday.
Redhawk men
Seattle University hosts Portland State at 8 p.m. Sunday on ESPN+.
Redhawk women
Seattle visits Oregon State at 6 p.m. Thursday and drops in on Oregon at 11 a.m. Saturday.
Falcon men
Seattle Pacific goes to Azusa Pacific to play Chico State at 5 p.m. Friday and stays there to play Cal Poly Pomona at 5 p.m. Saturday.
Husky volleyball
Washington travels to Arizona for 2 p.m. Friday action before going to Arizona State at noon Sunday.