Sportswatch 11-16-22
Sportswatch 11-16-22
Sporting events worth keeping an eye on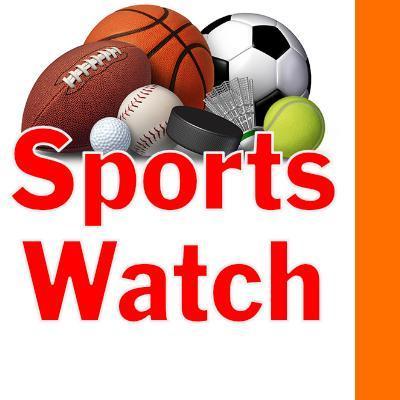 Tue, 11/15/2022
By Tim Clinton
SPORTS EDITOR
High schools
Football
The state class 2A playoff road got rougher -- and a whole lot longer -- for the Highline Pirates this week.
Highline must travel all the way to Bellingham to face top ranked Lynden in a 6 p.m. Friday quarterfinal at Civic Stadium.
Lynden comes in as the undefeated defending state champions while Highline stands at 10-1 and has a No. 8 state ranking.
Kennedy Catholic, the No . 4 ranked class 4A team, has an easier road ahead for its quarterfinal, hosting Skyline for a 7 p.m. Friday clash at Highline Memorial Stadium.
The Lancers also stand at 10-1 overall.
Volleyball
It will be rise and shine early for Kennedy Catholic and Mount Rainier at the Yakima Valley Sun Dome Friday.
Both teams face a 7 a.m. start to the Class 4A state tournament there, with JFK's Lancers facing Wenatchee and the Rams battling Kamiakin.
Pros
Seahawks
Seattle has a bye this week before hosting the Las Vegas Raiders for a 1:05 p.m. game at Lumen Field Sunday, Nov. 27.
Kraken
Seattle entertains the New York Rangers for a 7 p.m. game at the Climate Pledge Arena this Thursday before getting a visit from the Los Angeles Kings at the same time Saturday.
ROOT Sports Northwest will televise both games live.
Thunderbirds
Everett visits Seattle for a 6:05 p.m. Saturday battle at the Showare Center in Kent.
Colleges
Husky football
Washington hosts the Colorado Buffaloes for a 6 p.m. game at Husky Stadium Saturday that will be televised on the Pac-12 network.
Cougar football
Washington State visits the Arizona Wildcats for an 11 a.m. Saturday game that will also be shown on the Pac-12 network.
Husky men
California Baptist comes to town to play Washington in an 8 p.m. Thursday game on the Pac-12 network.
Husky women
Washington hosts UC Irvine at 5 p.m. Thursday and Idaho State at the same time Sunday.
Thursday's action can be seen on Pac-12 WA and Sunday's on the Pac-12 network.
Cougar men
Washington State travels to Spokane to play Eastern Washington University in a 6 p.m. Monday game.
Cougar women
The Cougars will be in Hawaii this week, playing Brigham Young in a 5 p.m. Friday game and taking on Troy at 3 p.m. Monday.
Bulldog men
Gonzaga visits Texas for 6:30 p.m. Wednesday action before coming home to Spokane to play Kentucky at the same time Sunday.
Wednesday's game will be shown on ESPN2 and Sunday's on ESPN.
Bulldog women
Gonzaga travels to the Bahamas this week, playing Louisville in a 4:30 p.m. Saturday game.
The Bulldogs stay to play Texas or Marquette at a time to be determined Sunday.
Redhawk men
Seattle University pays a 5 p.m. visit to Portland Saturday.
Redhawk women
Seattle hosts Portland State at 6 p.m. Thursday and UC Irvine at 7 p.m. Saturday with ESPN+ carrying both games live.
Falcon men
Seattle Pacific University travels to Azusa, Calif. for a tournament this week, playing host Azusa Pacific at 7:30 p.m. Friday and Concordia Irvine at 5 p.m. Saturday.
The Falcons fly home to play Douglas College at 7:30 p.m. Tuesday.
Falcon women
SPU goes to Western Washington University in Bellingham for a tournament, meeting Cal State San Marcos at 11 a.m. Friday and Azusa Pacific at the same time Saturday.
Husky volleyball
Washington hosts Colorado for a 7 p.m. Friday match on Pac-12 WA before getting a noon Sunday visit from Utah on the same channel.