Pat's View: Shop local, but why?
Pat's View: Shop local, but why?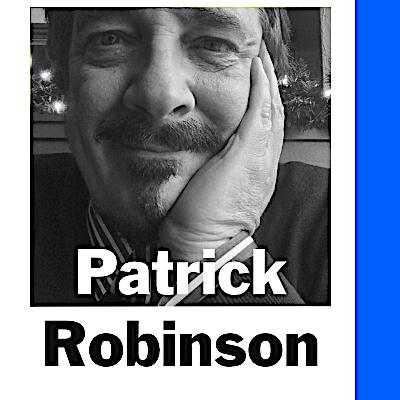 Wed, 11/16/2022
By Patrick Robinson
You might guess at the reasons why shopping locally matters but there are dimensions as to why it makes great sense you might not have considered. As we enter the holiday and gift giving season, several giant corporations will try to make it incredibly easy to buy things. Just click a few links and your shopping is done. That convenience comes at a higher cost than you think. Put down the phone, and spend some time actually shopping in your community. It matters a lot.
Jobs
Small local businesses are the largest employers nationally and create two out of every three new jobs. More Americans work for a company with fewer than 100 employees than for a large corporation, with more than 500 employees. As large corporations slash jobs, local companies keep people employed.
Dollars spent locally tend to stay local
Shopping with local merchants, means those businesses can pay their employees. Owner and employees both understand that basic equation. Those people eat at local restaurants, buy groceries near where they live, enjoy local entertainment and more. That kind of ecosystem helps everyone.
Local charities benefit
Locally owned businesses contribute more to local charities and fundraisers than large corporations. Every local business can see the impact their donations make. Local food banks, shelters, scholarships and more help those who need and deserve it.
Community Character
Every local business, if it's not a franchise is unique, and is a fundamental part of the distinctive character of a community. Most people have been to shopping malls or business districts  dominated by signs you might see anywhere. That homogenized, sameness is boring and destroys a local area's identity.
Local Pride
Independent businesses define a community's self-image and create a sense pride for the people who live there. Empty storefronts, broken or boarded up windows, graffiti covered walls, and other signs of economic decay drive down property values, become places where crime happens more frequently and encourage more community decay.
Shopping locally means finding unique products and keeping your privacy
Shopping online is fine if you know what you are looking for. But of course the online retailers then capture your shopping information and sell that information to companies trying to get you buy more. Small businesses, each select products based on their own interests and the need of their local customers, What that means is you will see products that once found become obvious purchases for yourself or others.  
You can actually affect the environment
Locally owned businesses can make more local purchases requiring less transportation Less transportation also means less traffic congestion, which has the potential to reduce the amount of fuel
emission that contributes to air pollution. This generally means contributing to less sprawl, congestion, wildlife, habitat loss and pollution.
Big chains don't help the community
Large national businesses employ people yes, but they seldom go out of their way to help the communities rthe are found in. They drive out local business, compete for employees, and reward their owners and shareholders. 
Better Customer Service
The dollars spent at a local retailer often have a greater impact on the kinds of products and services they offer. They listen to requests, and work harder to make sure you get great products and the best service. You are after all, their neighbor, often people you know, and are part of a network of people who have working relationships.
Help Local Entrepreneurs
Local business owners are risk takers. It requires a lot of courage to create and maintain a local business. The tides of the economy both nationally and locally can mean they must take on a huge amount of work to survive.
They are there to serve the community. They are making a difference locally every day.
Shop local. It really does matter.