Keeping Track 12-8-22
Keeping Track 12-8-22
Where area sports stars meet their future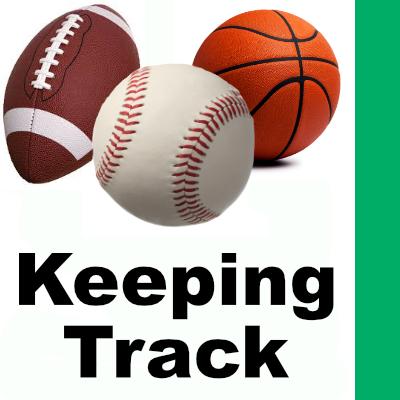 Thu, 12/08/2022
By Tim Clinton
SPORTS EDITOR
Nguyen helped WWU to title
Kennedy Catholic graduate Ashley Nguyen played in the midfield for the Western Washington University women's soccer team that won a national championship Saturday.
The Vikings of Bellingham were 2-1 winners over West Chester in the final.
Nguyen is a 5-foot, 4-inch sophomore.
Among those also on the team is former Highline College player Myka Carr, a graduate of Liberty High School in Issaquah who is a junior.
Soto played soccer for UW
Christian Soto from Mount Rainier High School played midfielder as a junior for the University of Washington men's team.
The Huskies went undefeated until their last two matches, including a 3-1 playoff loss to Creighton on Sunday, Nov. 20.  They finished with a record of 15-2-3.
Huskies headed for San Antonio
Five members of the University of Washington football team that is headed to the Alamo Bowl in San Antonio, Texas come from this area.
Sav'ell Smalls comes to the Huskies from Kennedy Catholic and plays linebacker as a junior.
Three redshirt freshmen are former Lancers in backup quarterback Sam Huard and receivers Junior Alexander and Jabez Tinae.
Owen Coutts is a sophomore tight end from Ballard.
The Alamo Bowl takes place at 6 p.m. Thursday, Dec. 29 and it can be seen on ESPN.  It pits the Huskies against the Texas Longhorns.
Cougars earn trip to Los Angeles
Washington State University is bound for Inglewood, Calif. to play in the LA Bowl.
The Cougars have two local players in Reed Shumpert, a redshirt freshman receiver from Kennedy Catholic, and Jernias Tafia, an offensive lineman from West Seattle who went to Eastside Catholic.
The LA Bowl is scheduled for Saturday, Dec. 17 with a 12:30 p.m. kickoff.  It can be seen on Channel 4 TV locally.
Washington State will play Fresno State.
Sarver sees more playing time
West Seattle graduate Grace Sarver is seeing more playing time this winter as a senior guard for the Washington State University women's basketball team.
The 5-8 Sarver has averaged 15.3 minutes per game for the Cougars over their first seven contests.
She is averaging 1.9 points, 2.0 rebounds, 0.4 assists, 1.1, steals and 0.1 blocks.
Sarver and the Cougars put in their only appearance on this side of the mountains Sunday, visiting Washington for a 2 p.m. game that can be seen on the Pac-12 network.
Pryor no longer with Mountaineers
West Seattle graduate Nate Pryor has disappeared from the roster of the Eastern Oregon University men's basketball team.
The 6-4 Pryor had been set to play his senior season with the Mountaineers of La Grande after one year each at Washington and New Mexico State.
Spring training awaits local duo
Off season training is underway for Chief Sealth graduate Keone Kela and West Seattle graduate Morgan McCullough.
Kela is preparing for spring training with the Los Angeles Dodgers organization while McCullough is in the Kansas City Royals organization.
Kela is a hard-throwing right handed relief pitcher who has played at the major league level in Texas, Pittsburgh and San Diego.
McCullough plays shortstop and has been as high as Class AA on his way hopefully up.
Please contact us at timc@robinsonnews.com if you have information for Keeping Track.