Sports Roundup 12-12-22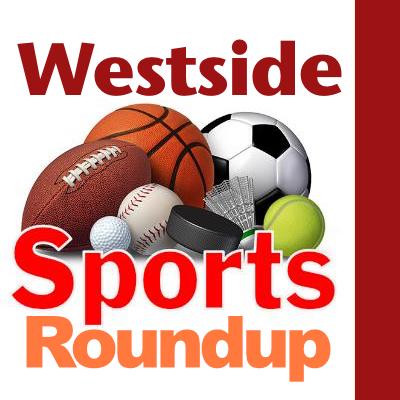 Sat, 12/10/2022
By Tim Clinton
SPORTS EDITOR
Girls basketball
Tyee 33, Highline 27
Tyee triumphed at the home of the Pirates Wednesday to improve to 2-0 in Kingco 2A play and to 3-0 overall.
Chief Sealth 48, Ingraham 28
The Seahawks posted a decisive victory over the Rams on Wednesday.
West Seattle 49, Holy Names 47
West Seattle eked out a victory over Holy Names Wednesday night.
Garfield 62, Ballard 20
The Beavers were buried by the Bulldogs in Wednesday's game played at Ballard.
Sammamish 66, Foster 37
Foster lost one at Sammamish Wednesday.
Kennedy 61, K-M 25
Kennedy Catholic cruised by Kent-Meridian in a Thursday game.
AM 50, Mt. Rainier 48
The Rams narrowly lost Thursday to Auburn Mountainview.
West Seattle 45, Ballard 40
West Seattle won Friday's battle with the Beavers.
Chief Sealth 63, Rainier Beach 26
Chief Sealth won convincingly Friday.
Lindbergh 51, Tyee 31
Tyee took his first loss Friday.
Sammamish 72, Highline 8
Sammamish slammed the Pirates Friday.
Foster 64, Evergreen 2
Foster dominated Friday's game.
Boys basketball
Summit Sierra 72, Evergreen 67
Evergreen of White Center fell to Summit Sierra in Wednesday action.
AM 62, Mt. Rainier 57
Auburn Mountainview slipped past the Rams in Thursday play.
K-M 93. Kennedy 57
The red hot Royals routed the Lancers on Thursday.
Ballard 51, Chief Sealth 47
Ballard's Beavers bested the Seahawks in Friday's clash.
West Seattle 79, Blanchet 68
The Wildcats posted a victory Friday.
Foster 88, Evergreen 56
Foster flattened Evergreen in Friday's game 
Sammamish 89, Highline 59
Highline was hammered by Sammamish.
Lindbergh 71, Tyee 18
Tyee travelled to Lindbergh Friday and lost.