Sports Roundup 12-19-22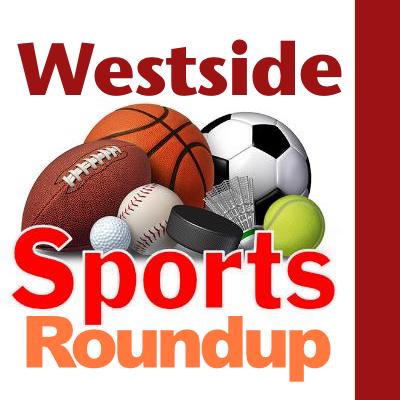 Sun, 12/18/2022
By Tim Clinton
SPORTS EDITOR
Girls basketball
Chief Sealth 65, Cleveland 21
Chief Sealth went out and clobbered Cleveland in Wednesday's Metro League action.
Blanchet 54, West Seattle 52
West Seattle was edged Wednesday by Blanchet.
Eastside Catholic 70, Ballard 37
The Crusaders crushed the Beavers on Wednesday.
Foster 51, Lindbergh 21
Foster posted a decisive victory over the Eagles in a Wednesday Kingco 2A game.
Sammamish 69, Tyee 10
The Totems were trounced by Sammamish in Wednesday action.
Renton 70, Evergreen 9
Renton routed the Wolverines Wednesday.
Mt. Rainier 54, Highline 3
Mount Rainier controlled Thursday's non-league contest against the Pirates.
Blanchet 49, Ballard 42
Bishop Blanchet bested the Beavers in a Friday night game.
Franklin 56, Chief Sealth 32
Chief Sealth went down to defeat against Franklin Friday.
Lakeside 45, West Seattle 21
Lakeside's defense tamed the Wildcats on Friday.
Cascade Christian 31, SCS 19
Seattle Christian came up short against Cascade Christian Friday.
Foster 58, Tyee 14
Foster cut down the Totems Saturday.
Sammamish 70, Evergreen 14
Sammamish stormed past Evergreen Saturday.
Renton 73, Highline 14
Highline was handed a loss by Renton on Saturday.
Boys basketball
Mt. Rainier 49, Highline 31
Mount Rainier handled Highline well Thursday.
Ballard 50, Lincoln 30
Ballard blasted Lincoln in Friday night action.
West Seattle 49, Roosevelt 38
The Wildcats downed the Roughriders on Friday.
Franklin 55, Chief Sealth 44
The Seahawks suffered a loss at the hands of the Quakers Friday.
Federal Way 87, Kennedy 40
Kennedy Catholic dropped one to the perennially powerful Eagles on Friday.
Puyallup 50, Kennedy 40
The Lancers met the Vikings at Tahoma Saturday morning and lost.
Foster 2, Tyee 0
Foster beat the Totems by forfeit Saturday.
Renton 82, Highline 29
Highline fell to the Redhawks in a Saturday afternoon game.