Sports Roundup 12-9-23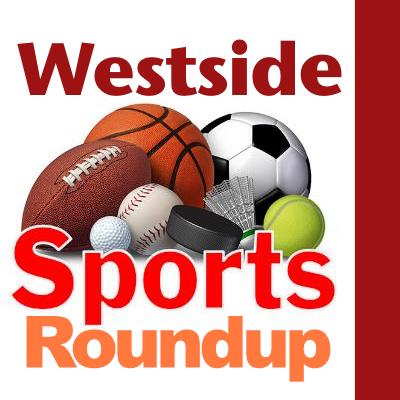 Sun, 01/08/2023
By Tim Clinton
SPORTS EDITOR
Girls basketball
Highline 48, Evergreen 27
Highline rallied for a victory over its neighbors to the north this past Wednesday.
Renton 74, Tyee 18
Tyee went down to defeat against the high flying Redhawks on Wednesday.
Eastside Catholic 46, West Seattle 45
The Crusaders won a squeaker over the Wildcats in a Wednesday night Metro League game.
Holy Names 51, Ballard 32
Holy Names handed the Beavers a defeat on their home court Wednesday.
Roosevelt 62, Chief Sealth 43
Roosevelt remained undefeated in Metro League play with Wednesday's win over the host Seahawks.
Kennedy Catholic 50, TJ 22
The Lancers were decisive winners in Thursday's game at Thomas Jefferson.
Mt. Rainier 57, K-M 18
Mount Rainier routed the Royals on Thursday.
Rainier Beach 55, Tyee 35
Tyee was topped by 20 against the Vikings in a Thursday non-league matchup.
Life Christian 54, SCS 7
Seattle Christian suffered a loss Thursday in Tacoma.
Foster 84, Highline 15
Foster hammered Highline in Friday's play. 
West Seattle 48, Seattle Prep 31
 West Seattle won one Friday against Seattle Prep.
Chief Sealth 41, Nathan Hale 21
The Seahawks soared to a victory Friday at Nathan Hale.
Lakeside 46, Ballard 31
Ballard was beaten by the Lions Friday.
Lindbergh 55, Evergreen 22
Evergreen took a loss Friday.
Mt. Rainier 71, Auburn 46
Mount Rainier toppled the Trojans Saturday.
Todd Beamer 46, Kennedy Catholic 43
Todd Beamer edged out the Lancers in Saturday's game.
West Seattle 39, Peninsula 24
West Seattle won a low scoring affair in Purdy this Saturday.
Foster 49, Kingston 35
Foster finished off host Kingston early Saturday.
SCS 41, Charles Wright 21
Seattle Christian won convincingly Saturday.
Boys basketball
Kennedy Catholic 55, TJ 53
The Lancers outlasted visiting Thomas Jefferson in a Thursday game.
K-M 61, Mt. Rainier 58
The Rams lost a close one Thursday to Kent-Meridian.
Life Christian 76, SCS 65
Seattle Christian took a loss at Life Christian of Tacoma on Thursday.
Highline 61, Foster 51
Highline got the best of Foster Friday.
West Seattle 48, Seattle Prep 44
The Wildcats pulled off a Friday victory over Seattle Prep.
Ingraham 53, Ballard 46
The Beavers fell to the Rams in a close Friday night contest.
Nathan Hale 46, Chief Sealth 37
Chief Sealth came up short Friday.
Lindbergh 56, Evergreen 46
Lindbergh felled Evergreen in a 10-point game Friday.
SCS 63, Charles Wright 52
Seattle Christian dealt Charles Wright a defeat Saturday.
Todd Beamer 77, Kennedy Catholic 69
The home standing Titans were winners over the Lancers on Saturday.
Auburn 82, Mt. Rainier 24
Mount Rainier took a Saturday night beating at the hands of Auburn.