Sports Roundup 1-15-23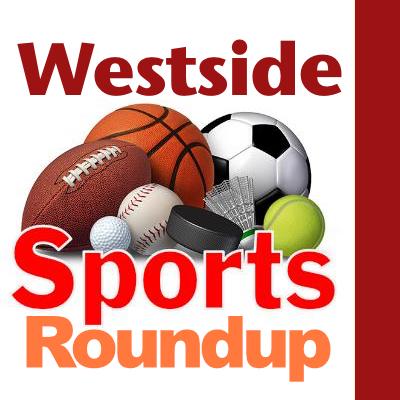 Sun, 01/15/2023
By Tim Clinton
SPORTS EDITOR
Boys basketball
TJ 69, Evergreen 31
Host Thomas Jefferson trounced the Wolverines in a non-league game Thursday.
Ballard 44, Lakeside 31
Ballard beat Lakeside in Friday Metro League play.
Ingraham 60, Chief Sealth 56
The Rams slipped by Sealth on Friday.
O'Dea 68, West Seattle 55
The Irish bagged the Wildcats in Friday action.
Kentlake 66, Mt. Rainier 50
Kentlake got the best of the Rams in Friday's North Puget Sound League battle.
Auburn Mountainview 59, Kennedy 40
Kennedy Catholic went down to defeat Friday.
Summit 51, Evergreen 37
Summit topped Evergreen in a Friday non-league clash.
Sammamish 73, Foster 37
Sammamish flattened Foster in a Friday Kingco game.
Annie Wright 81, SCS 55
Annie Wright waltzed past the Warriors on Friday.
Franklin 61, Highline 53
The Quakers handed the Pirates a defeat Saturday.
Girls basketball
Renton 65, Foster 41
Foster fell short in Wednesday's battle for second place in the Kingco Class 2A standings.
Highline 48, Tyee 33
The Pirates posted a victory over the Totems on Thursday.
Crosspoint 51, Evergreen 13
Evergreen fell against Crosspoint in Thursday non-league action.
Chief Sealth 53, Ingraham 41
The Seahawks soared to a Friday victory.
Garfield 75, Ballard 15
Garfield bashed the Beavers on Friday.
Holy Names 42, West Seattle 32
The Wildcats went down to defeat Friday.
Kentlake 55, Mt. Rainier 32
The Falcons flew past Mount Rainier on Friday.
Sammamish 64, Foster 30
Sammamish cemented it's hold on first place in Kingco 2A action Friday.
Annie Wright 55, SCS 11
Seattle Christian was crushed Friday.
West Seattle 47, Decatur 41
The Wildcats prevailed against the Gators in a non-league game played at Bethel on Saturday.
Central Kitsap 53, Mt. Rainier 49
Mount Rainier was edged by Central Kitsap in Silverdale Saturday.