Sports Roundup 1-21-23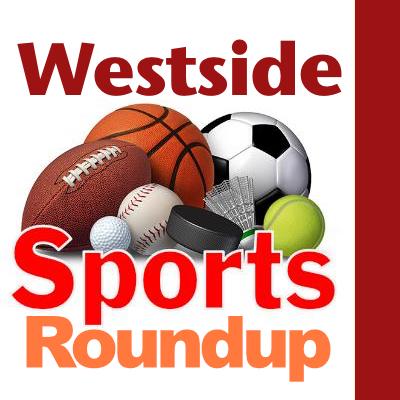 Sat, 01/21/2023
By Tim Clinton
SPORTS EDITOR
Boys basketball
Eastlake 46, Mt. Rainier 43
Mount Rainier was edged by Eastlake in a non-league game this past Monday.
Glacier Peak 63, Chief Sealth 41
Glacier Peak got the best of the Seahawks on Monday night.
Mt. Rainier 63, Decatur 47
The Rams rebounded to win a Tuesday North Puget Sound League game.
Foster 75, Evergreen 48
Foster clobbered the Wolverines in a Tuesday clash.
SCS 58, Bellevue Christian 56
Seattle Christian scored a close win over an old nemesis Tuesday.
Kentwood 64, Kennedy 57
Kennedy Catholic lost a close one Tuesday.
Sammamish 55, Highline 46
Sammamish emerged victorious Tuesday against the Pirates.
Ballard 60, Chief Sealth 52
Ballard won Wednesday's game.
West Seattle 77, Blanchet 56
West Seattle outgunned the Braves on Wednesday.
SCS 91, Klahowya 59
The Warriors won decisively at Klahowya Thursday.
Foster 58, Lindbergh 54
Foster downed Lindbergh in Friday action.
Rainier Beach 60, West Seattle 57
West Seattle dropped a close one Friday to the Vikings.
Kentridge 67, Mt. Rainier 39
The Chargers zapped the Rams Friday.
Renton 88, Evergreen 38
Renton routed the Wolverines in Friday's game.
Girls basketball
Kentwood 67, Kennedy 61
Kennedy Catholic came up short Tuesday.
Decatur 69, Mount Rainier 48
The Gators prevailed against the Rams on Tuesday.
Bellevue Christian 52, SCS 9
Bellevue Christian bested the Warriors Tuesday.
West Seattle 52, Ballard 29
West Seattle  won against the Beavers Wednesday.
Chief Sealth 44, Rainier Beach 33
The Seahawks scored a win Wednesday against Rainier Beach.
Foster 70, Evergreen 17
Foster felled Evergreen Wednesday.
Lindbergh 39, Tyee 34
The Totems were topped by the Eagles Wednesday.
Sammamish 73, Highline 16
Sammamish showed why it leads the Kingco conference Wednesday.
Klahowya 59, SCS 53
Host Klahowya held off the Warriors Thursday.
Foster 54, Lindbergh 14
The Bulldogs buried the Eagles Friday.
Kentridge 53, Mt. Rainier 46
The Rams got zapped by the Chargers Friday.
Sammamish 69, Tyee 20
Sammamish took Friday's battle of the Totems.
Renton 71, Evergreen 16
Renton rallied to beat the Wolverines Friday.
Eastside Catholic 75, Ballard 45
The Beavers were beaten in a Saturday morning ballgame.
West Seattle 64, Blanchet 37
West Seattle walloped the Braves in early Saturday afternoon action.